The Family
Having recently discovered that my ancestors were part of the First Fleet which settled Australia, and more specifically in my ancestor's case a little island called Norfolk Island way out in the Pacific Ocean I asked mother if she could dig up some old photo's for our web site.

In case you are interested, here is the very much abridged Furzey family tree, you will see some of them in the photos below. Of particular note at the top of the page are John Mortimore, Noah Mortimore and Edward Westlake. They were transported as convicts to Australia on the Charlotte for stealing mutton. Before he left England Edward had three children, who stayed in England with their mother, they included Thomas Westlake from whom I am descended.

Interesting enough the oldest Furzey in the photographs is my Great-Grandfather John, who died in 1960 aged 90. His Great Grandfather was Thomas Westlake the son of the chap who was transported. This makes it very real to me - an individual is come and gone on this earth in the blink of an eye.


The 1920's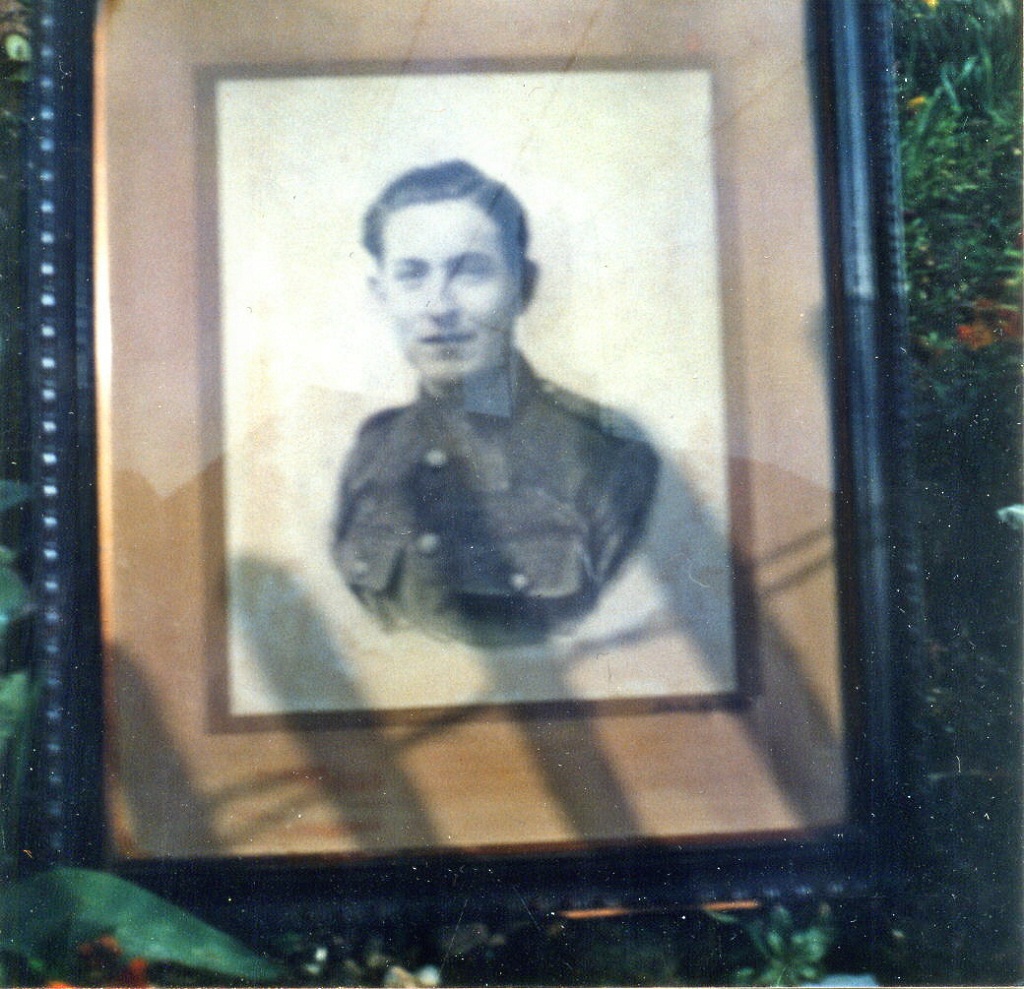 Grandad George Furzey


The 1930's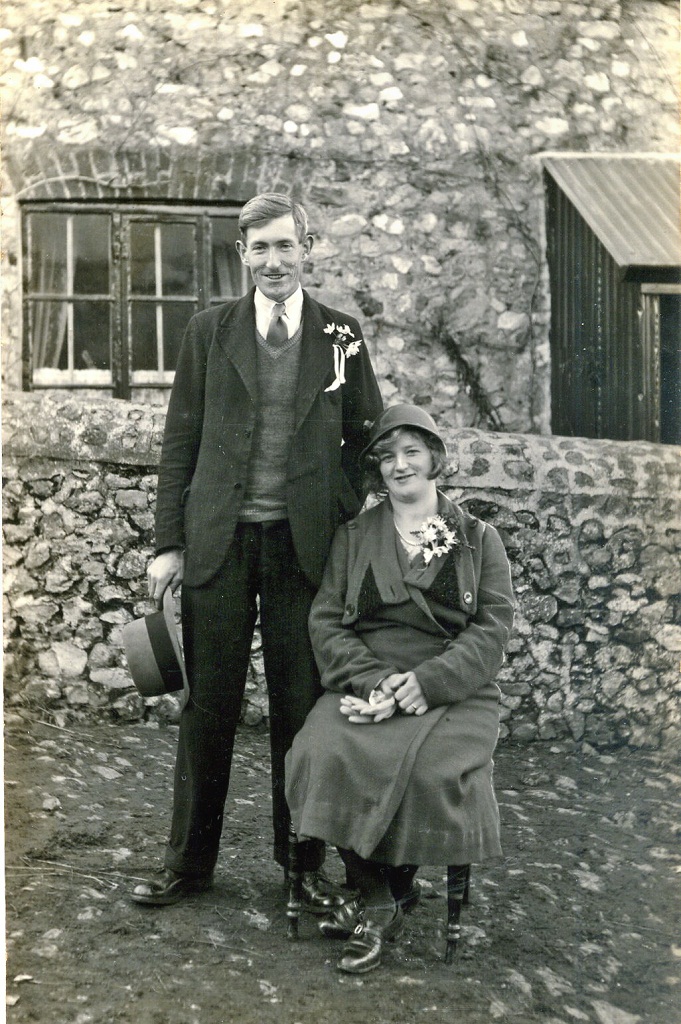 Grandad George and Grandma Elizabeth (May) Furzey (nee Norman) wedding picture 1933?



My Dad Dennis Challis and his sister Auntie Peggy 1933?


The War Years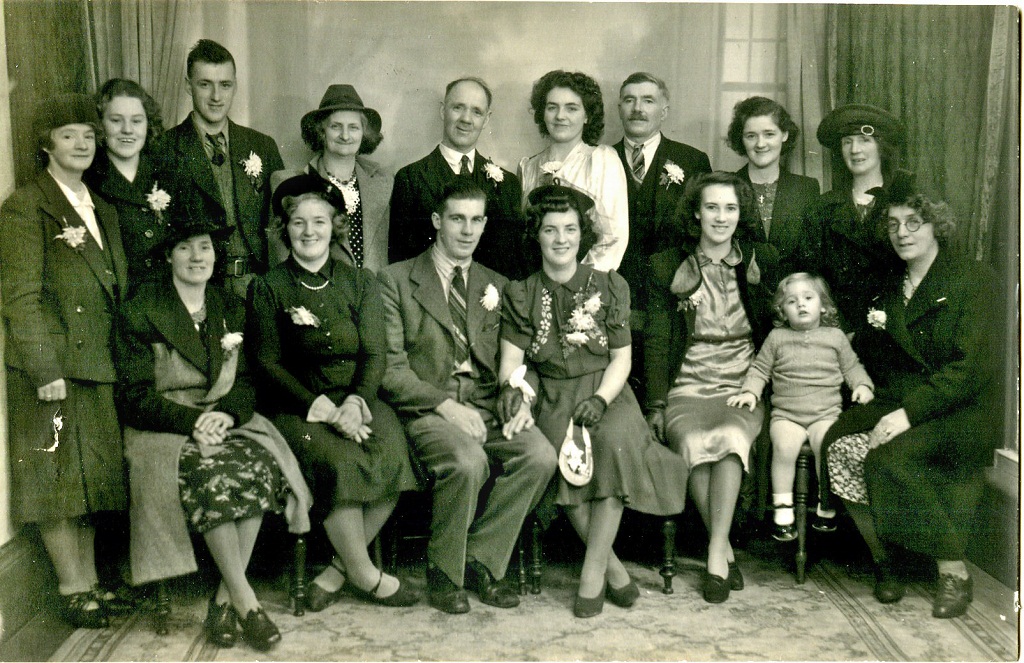 My Great Uncle Jack Barlett & Great Aunty Phil (nee Norman) at their wedding (maybe during WW2?)
Next to Jack is Grandma Furzey.Next to Phil is Great Auntie Betty and the little boy is second cousin Richard.
The tall chap in back is Great Uncle John Norman and next to him is Great-Grandma Norman and then Great Granddad Norman. 2nd from right back row is Great Auntie Lil.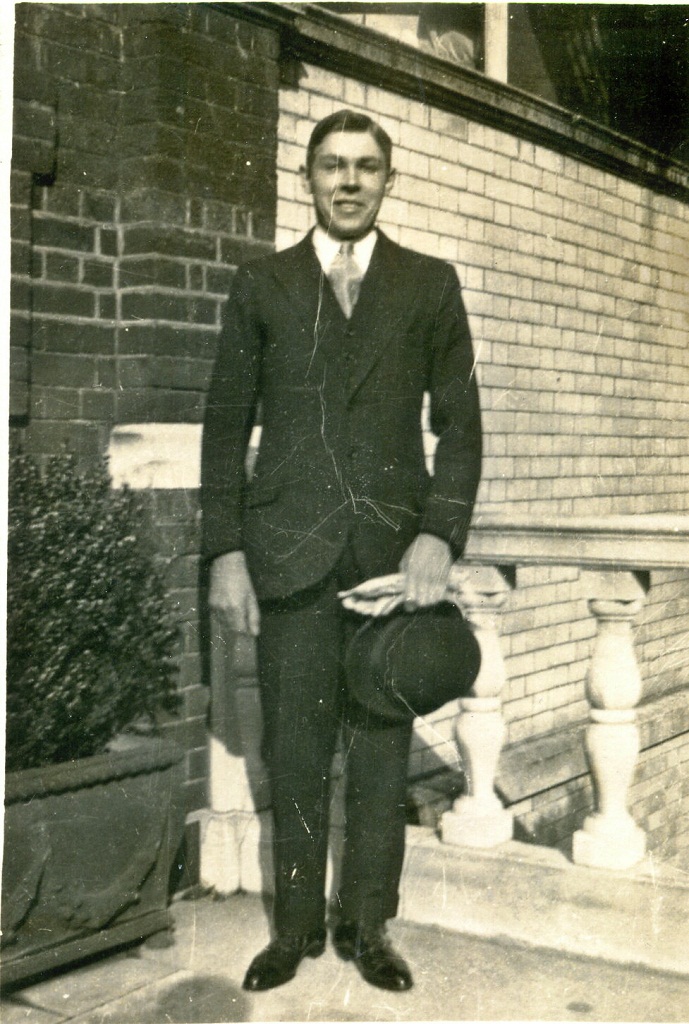 Great Uncle Cyril in Berkeley Sq, London as Jeeves well actually one of the Duke's butlers



Great Auntie Lil the Dogs (at Miss Edith Cooper-Deans Littledown estate in Bournemouth)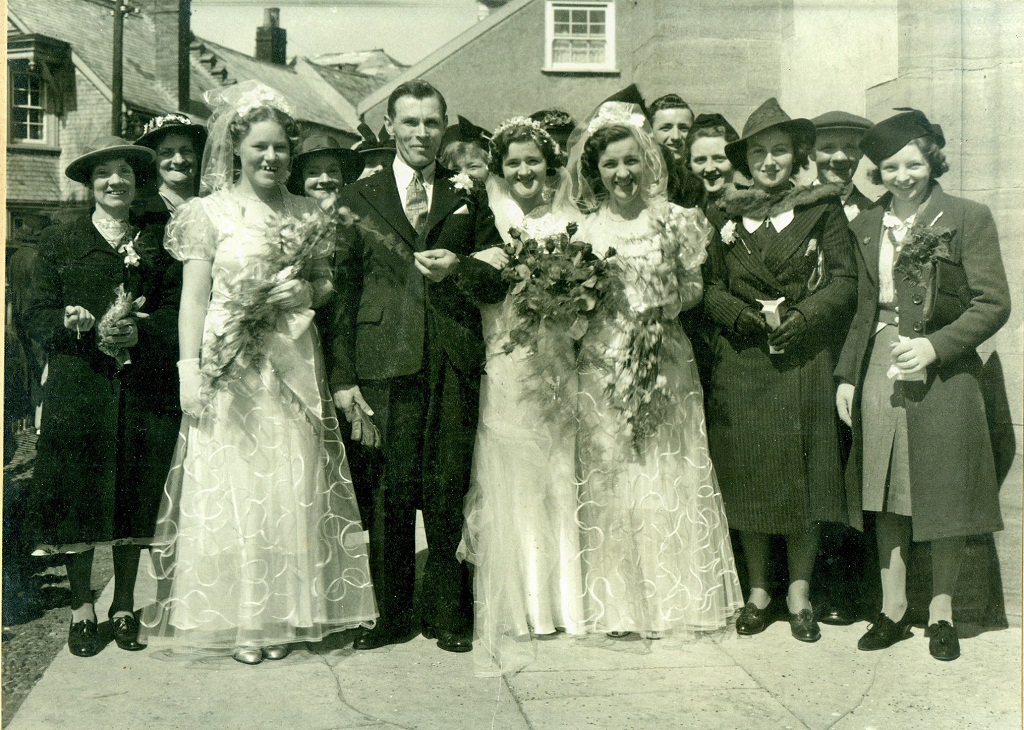 Great Aunty Lil and Great Uncle Cyril Wedding, the bridesmaids are cousin Ivy and Great Aunty Phil,
Grandma is looking over Uncle Cyril's left shoulder. Far Right in the second row Bill Norman (Aunt Lil's father), second face from left is grand-grandma Helen (Nelly) Norman (nee Powell) (My Grandma Furzeys mother).
Uncle John is over Aunt Phil's left shoulder in the back (1941)


The 1950's

My Dad on left and army buddie around 1950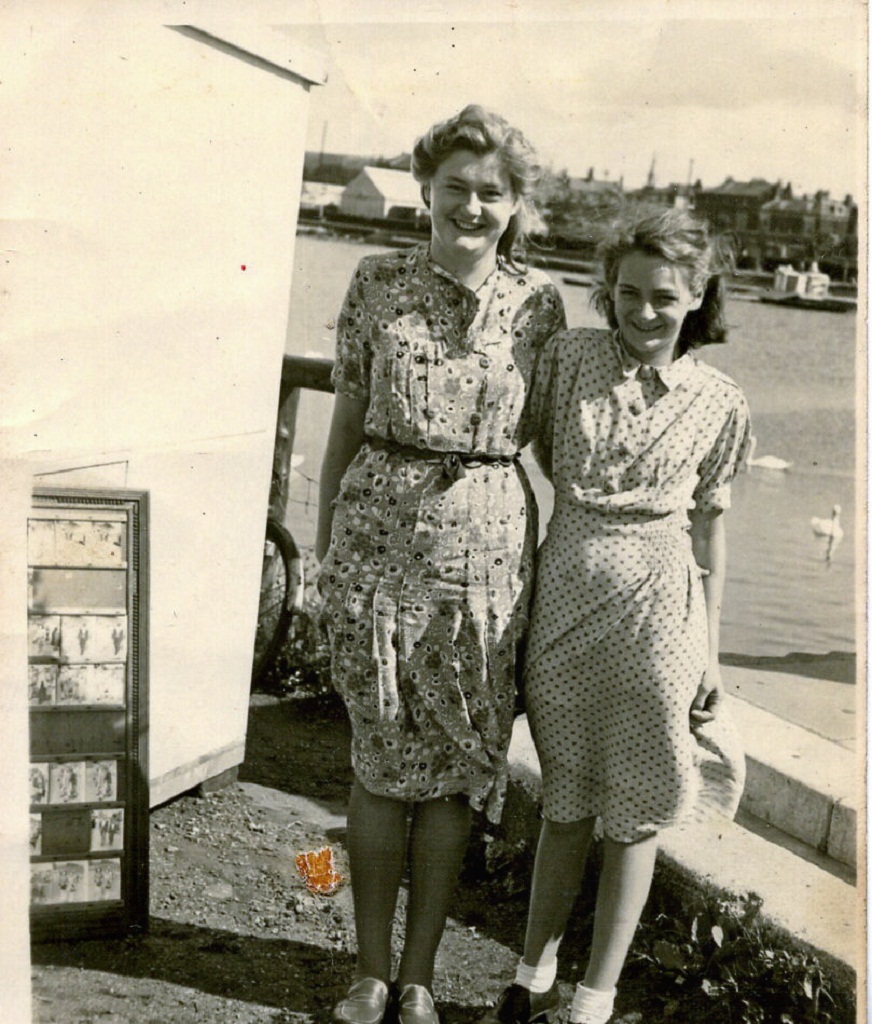 Mum and Auntie Sylvia at Weymouth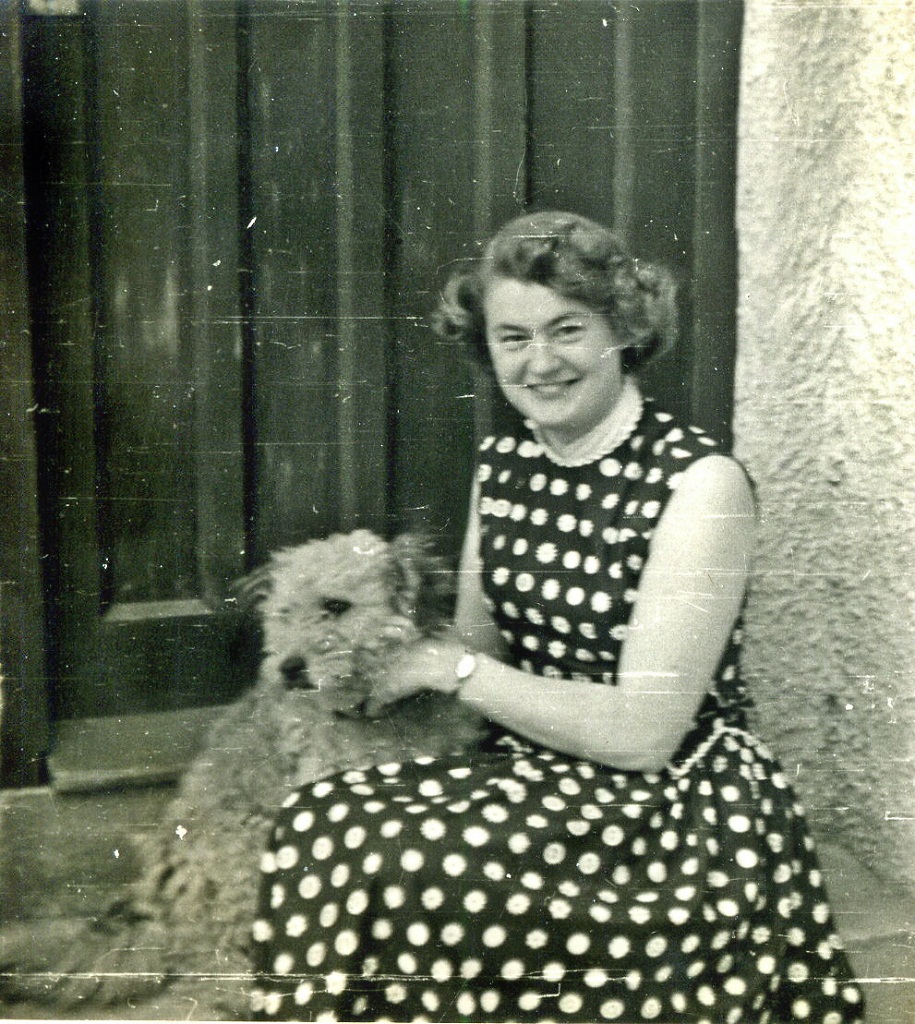 Mum and Curly 1953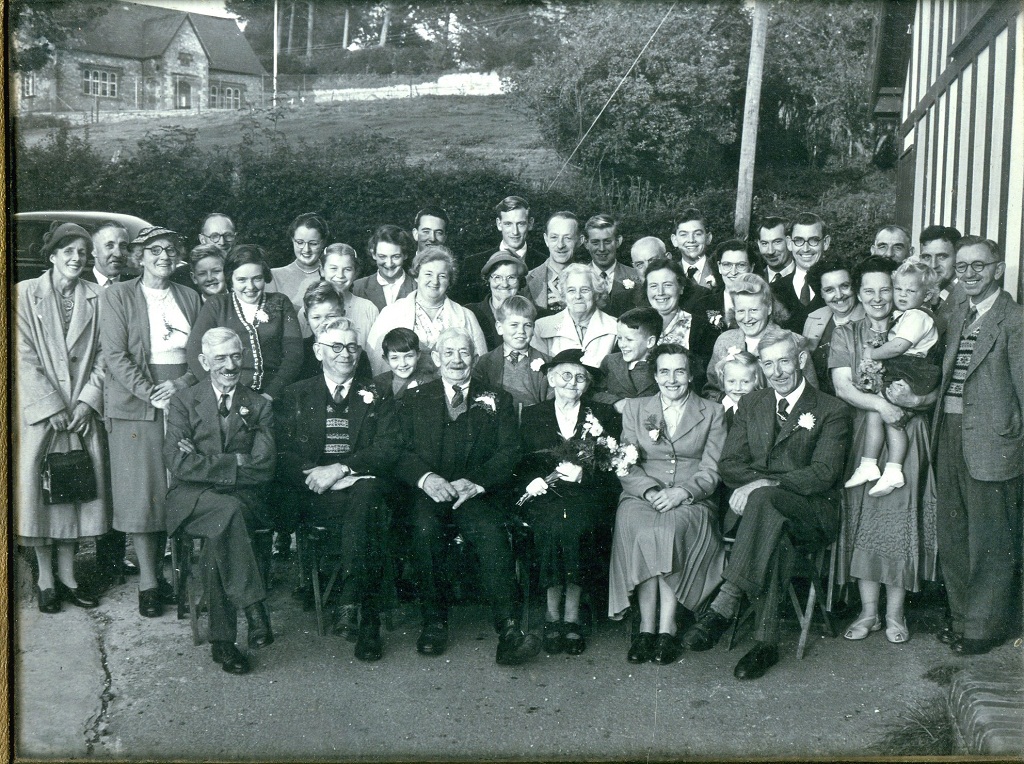 Great Grandad John & Great Grandma Furzey at their diamond wedding celebration 1956.
Across the front - Great Uncle Walt, Great Uncle Oliver, Great Grandad John & Great Grandma Furzey,
Auntie Rose and my Granddad George (missing Great Uncle Sid - killed in war and Great uncle Bill).
Directly behind Great Aunt Rose is Great Aunt Olive (Great Uncle Olivers wife). John and Peter (Great Aunty Olives children are behind her). Grandma Furzey is behind Great Grandad John.
Old Uplyme village hall with the school in the background.


The 1960's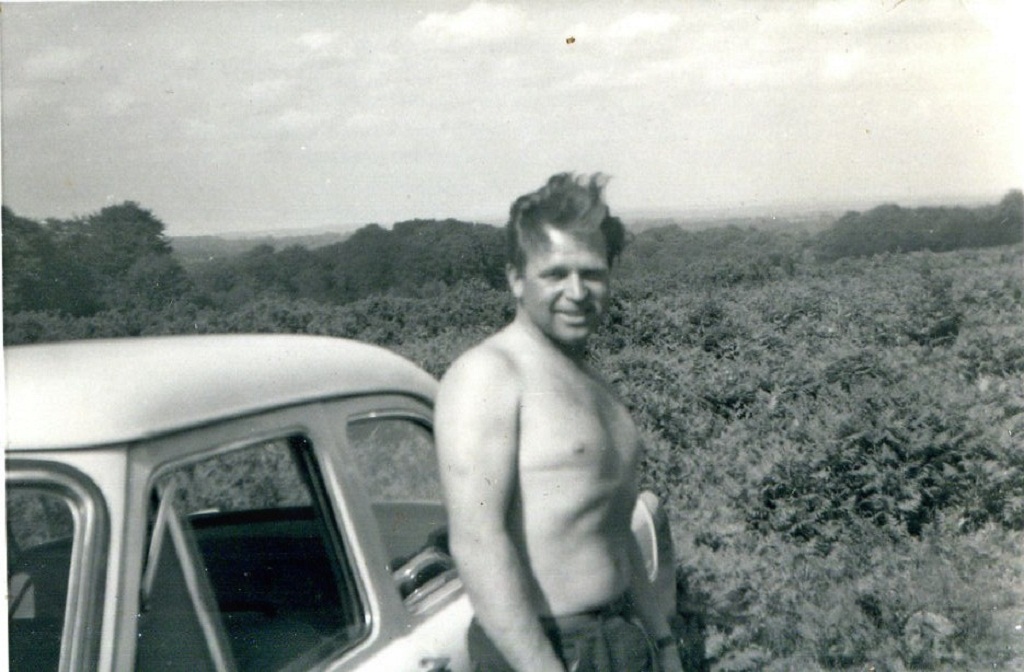 Dad around 1960 when Mum and Dad were dating - New Forest, Hampshire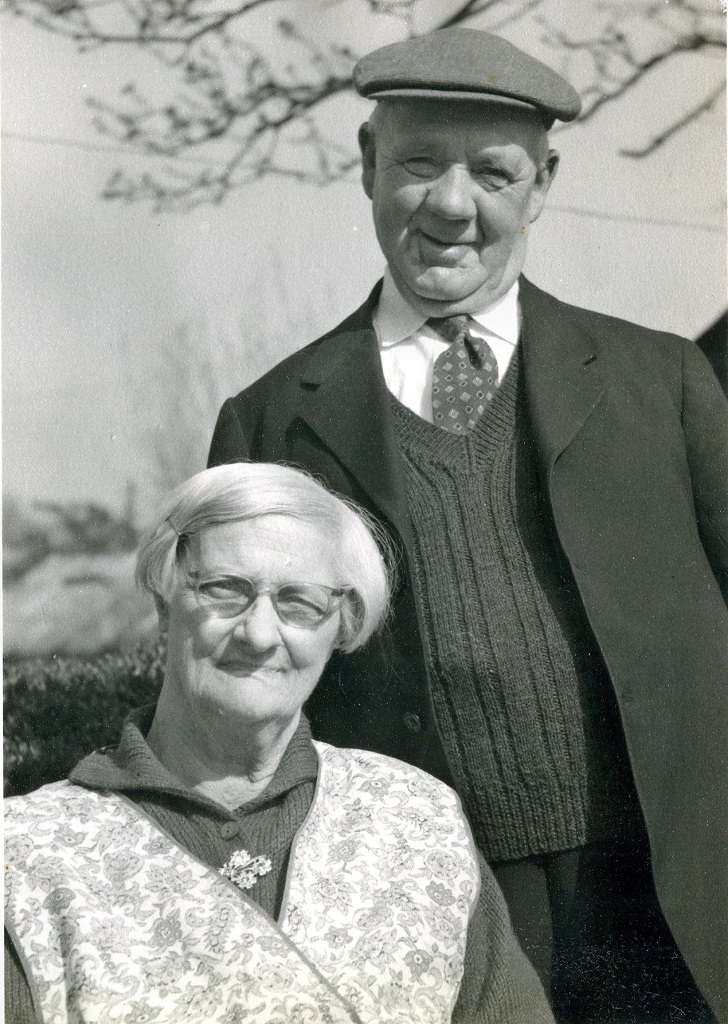 Great Grandad William (Bill) Norman (70) and Great Grandma Helen (Nelly) (nee Powell) (75) celebrate their 1962 Golden Wedding Anniversary. Picture from local paper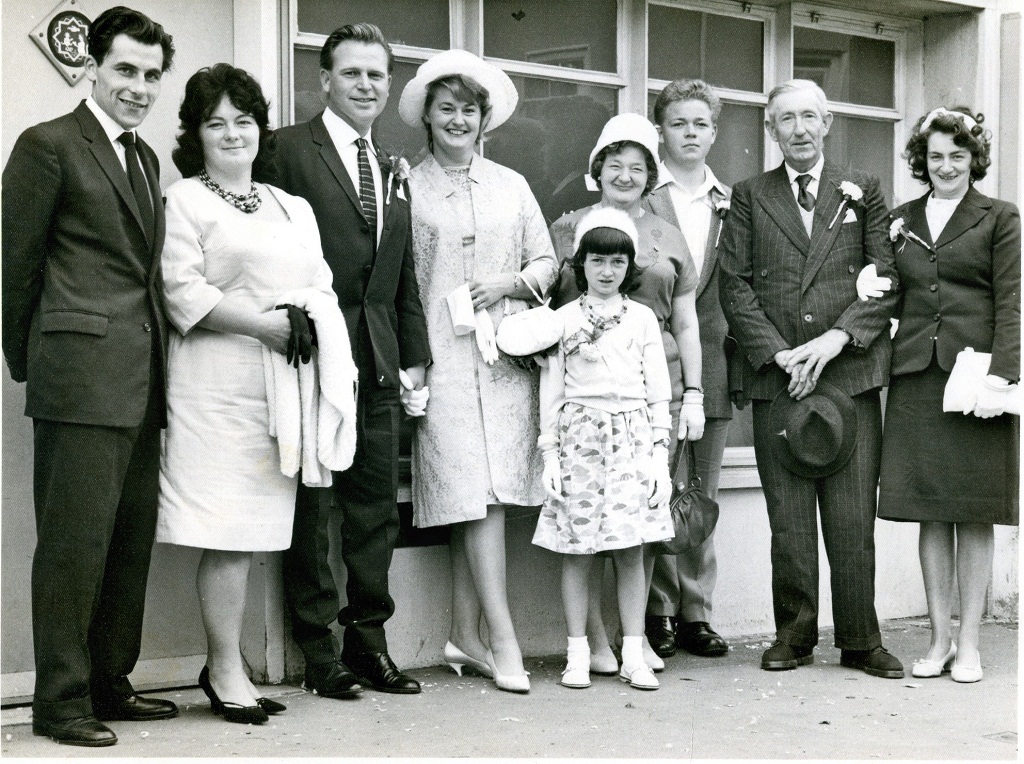 Mum and Dad's Wedding
From left to Right - Peter and Mary Lane, Dad and Mum, Josephine, Grandma Furzey
Kenneth Furzey, Grandad Furzey, Slyvia Furzey (August 24th 1963 Axminster)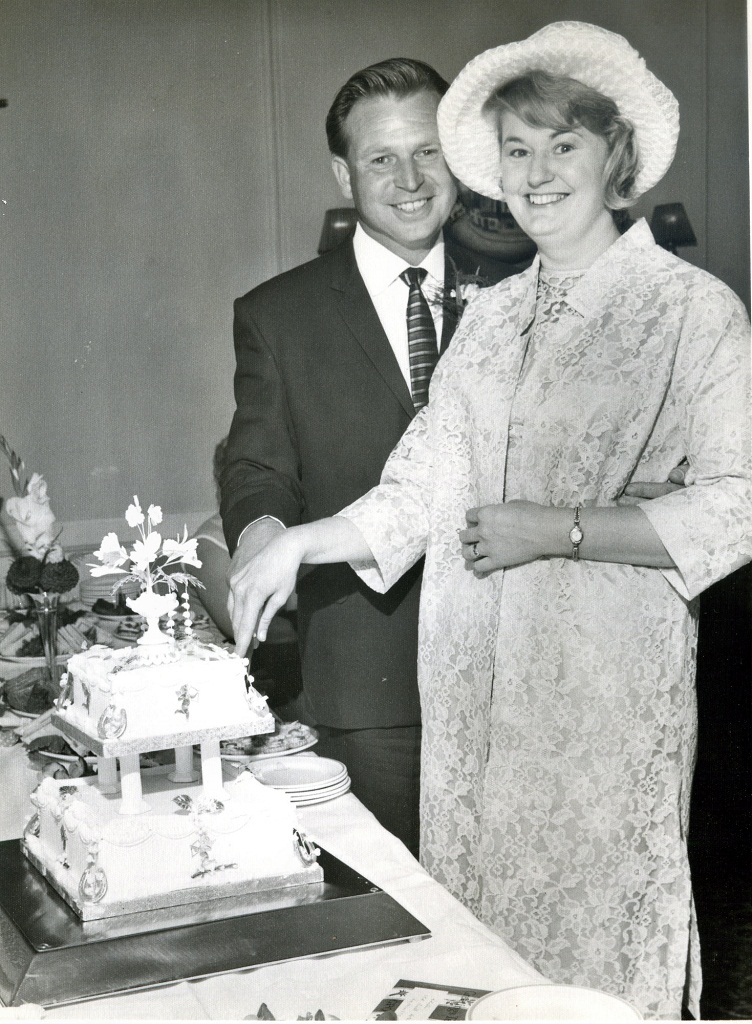 Mum and Dad and the Cake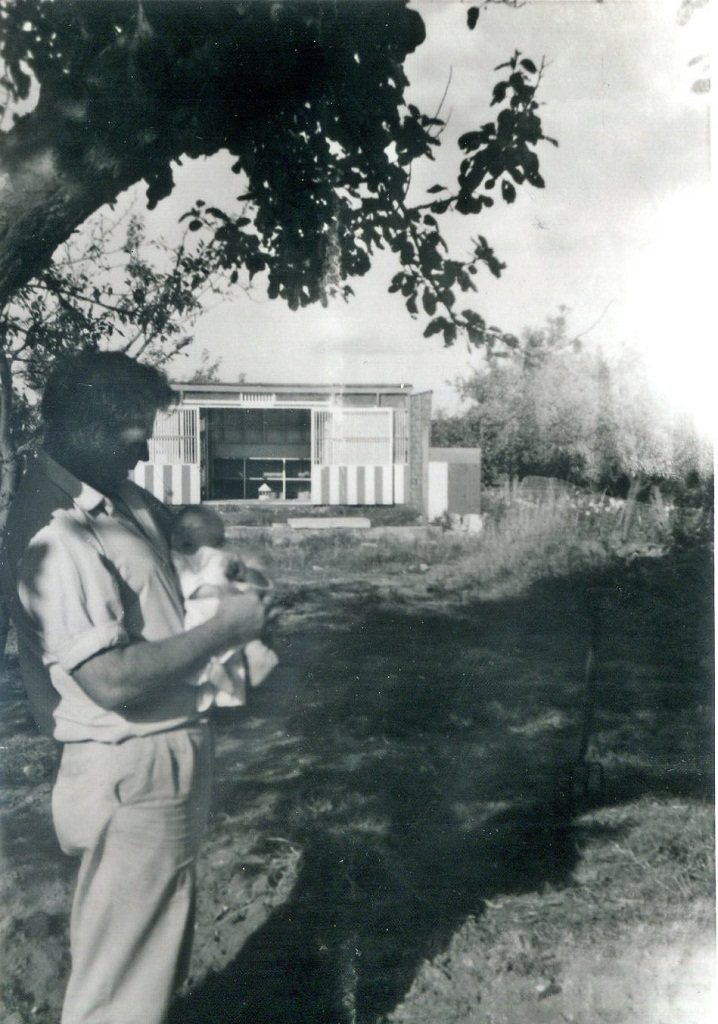 Dad and I at 39 Winston Ave, Branksome, Bournemouth - Autumn 1964 - bought for about £1700
Check out Google Street View - I see it still has the huge Monkey Puzzle tree in the front garden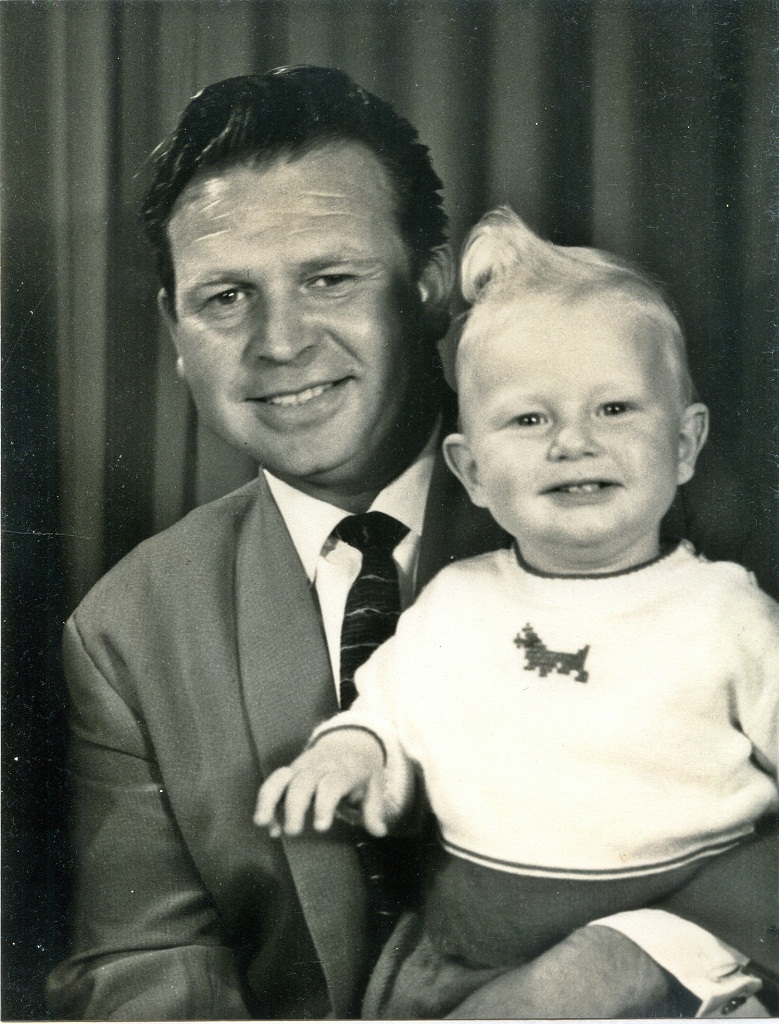 Dad and I 1965 - Weren't we both good looking?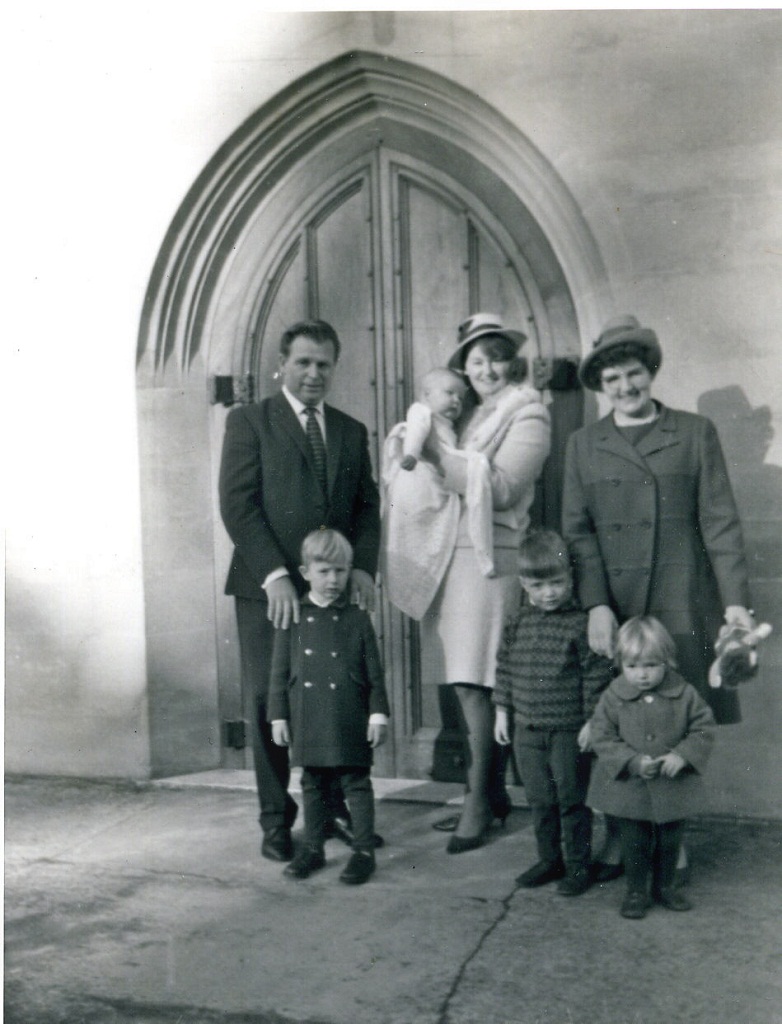 My brother Andrew's Christening 1967 - From left, Dad, Me, Andrew, Mum, Nicolas Lohf, Aunty Phylis (mother's friend married to Uncle Gerry) and Claire Lohf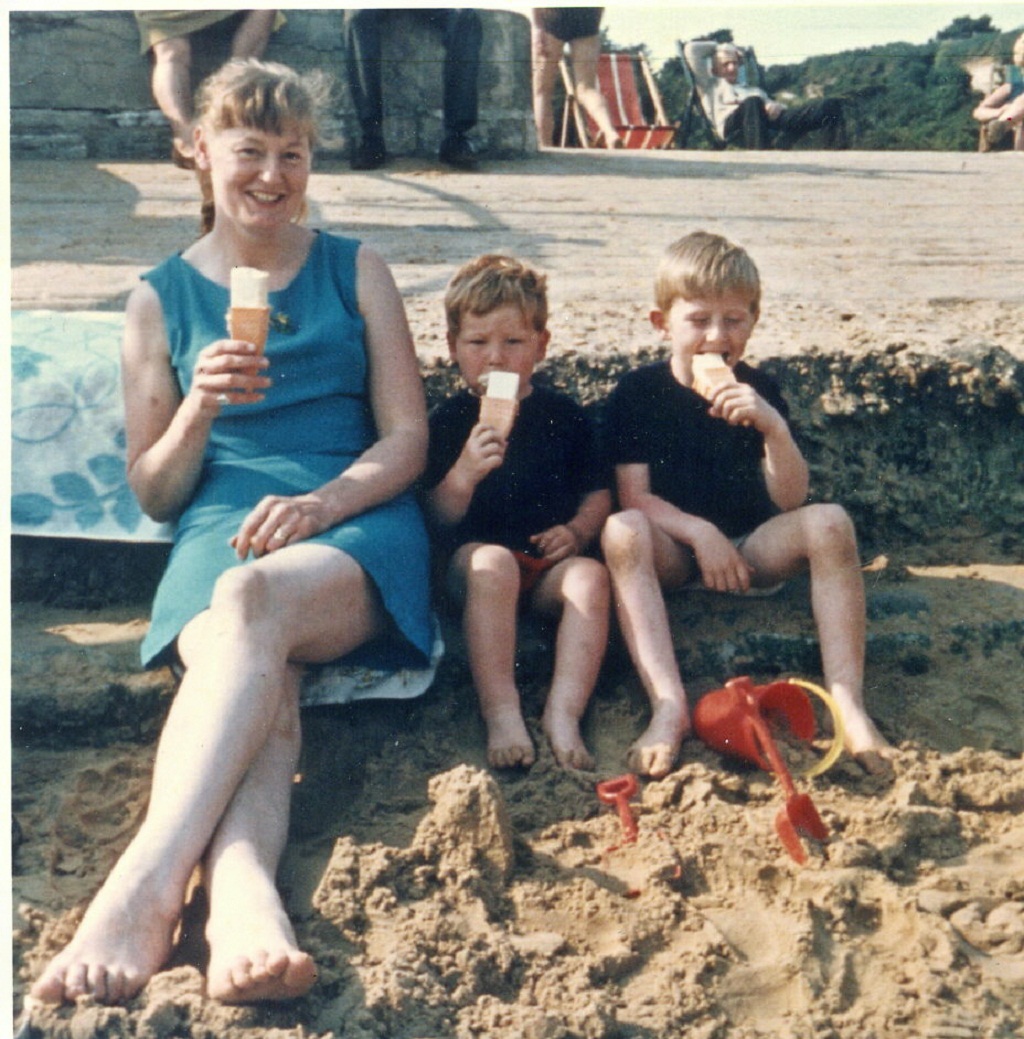 Mum, Andy and I with our Buckets, Spades and Ice Cream - Boscombe, Hampshire - 1969?


The 1970's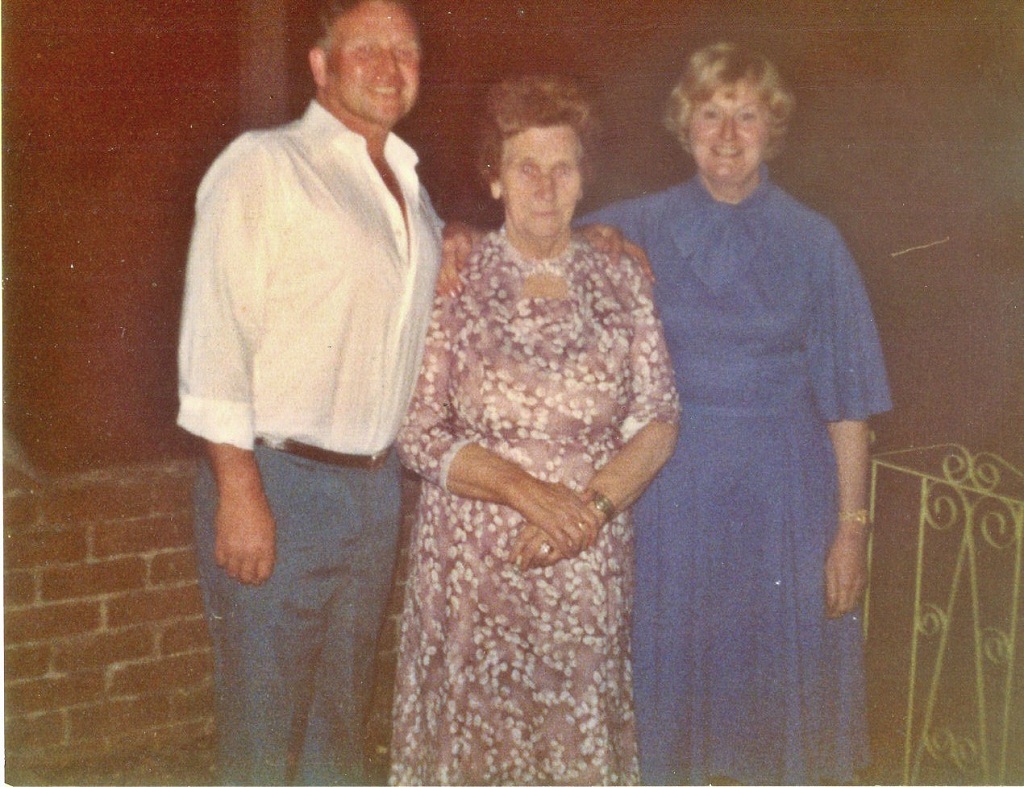 Dad, Grandma Challis and Mum 1970?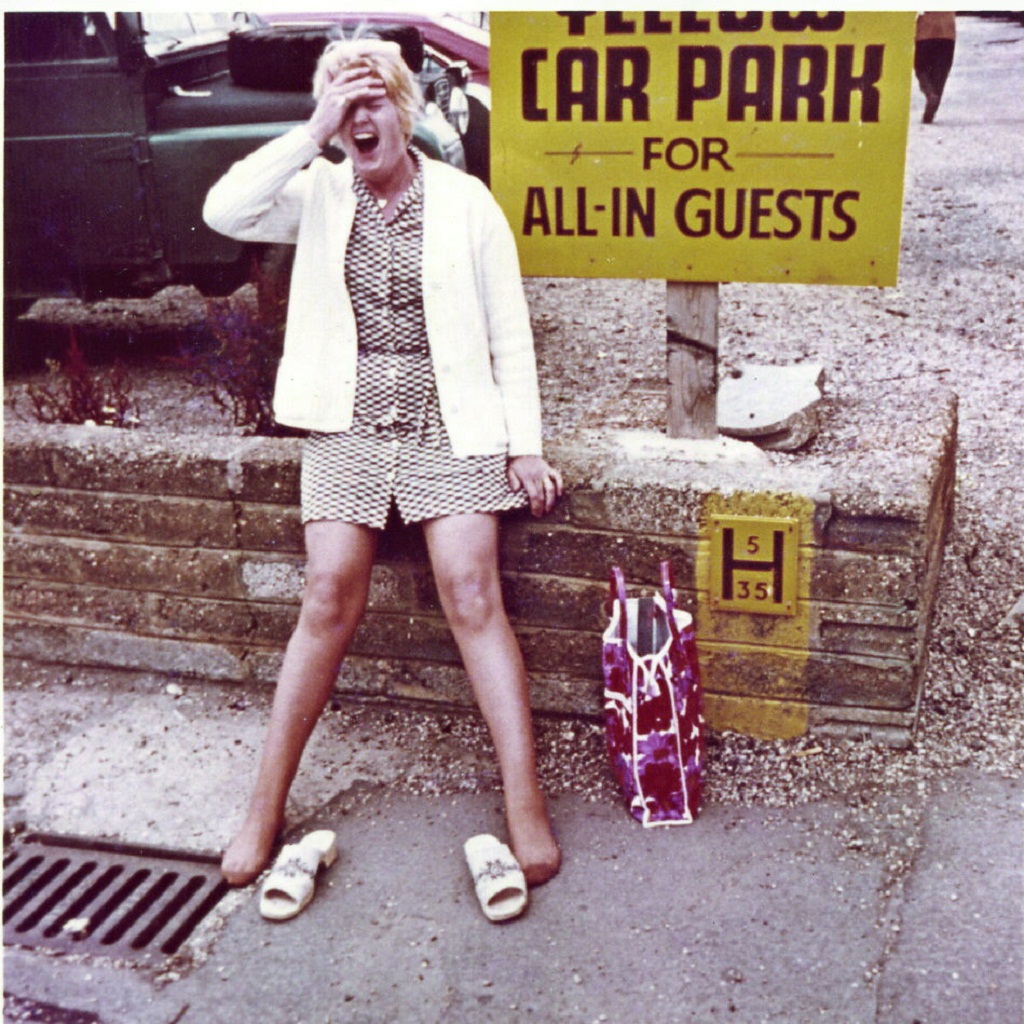 Mum looking ALL IN - Butlin's Holiday Camp, Bognor Regis, West Sussex - 1973 - Photo taken by Nora Greenwood - ended up in the Reader's Digest magazine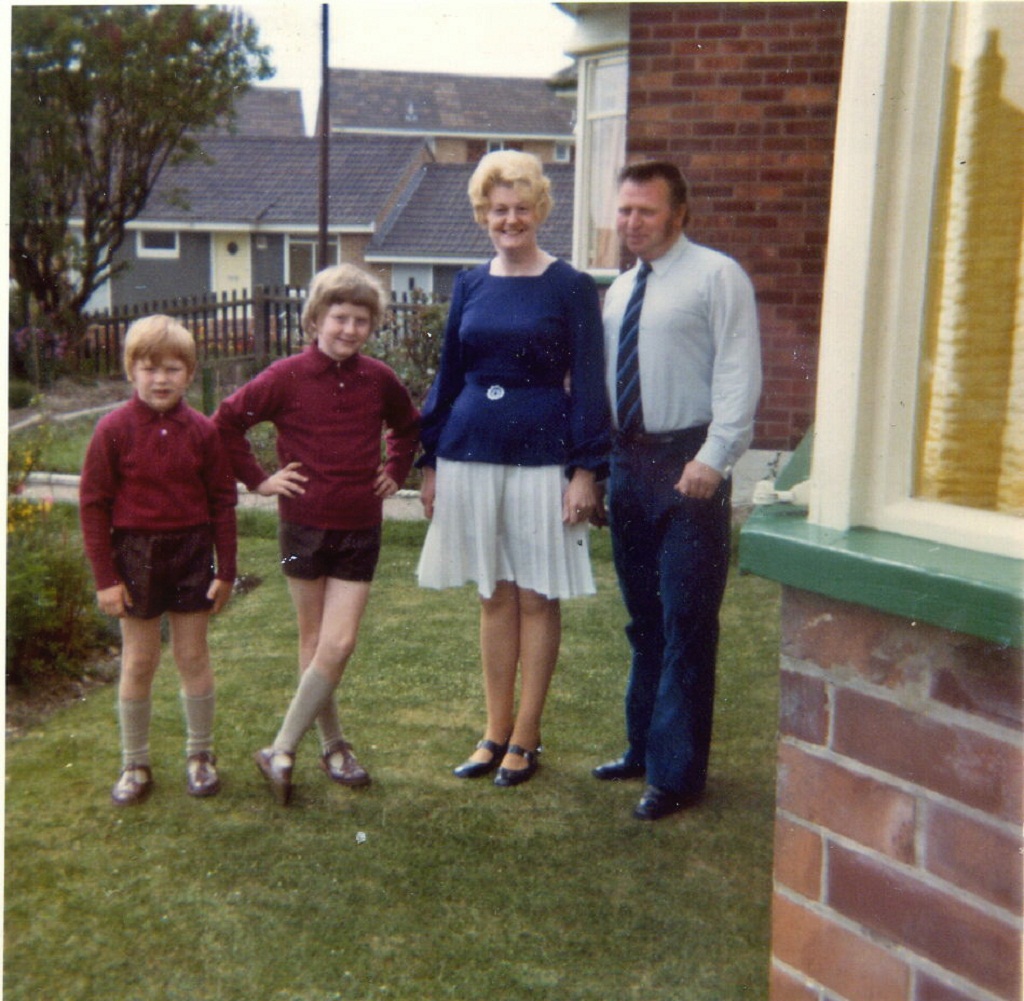 The family at Auntie Betty and Uncle Bert Norman's - Wallisdown, Hampshire - 1970?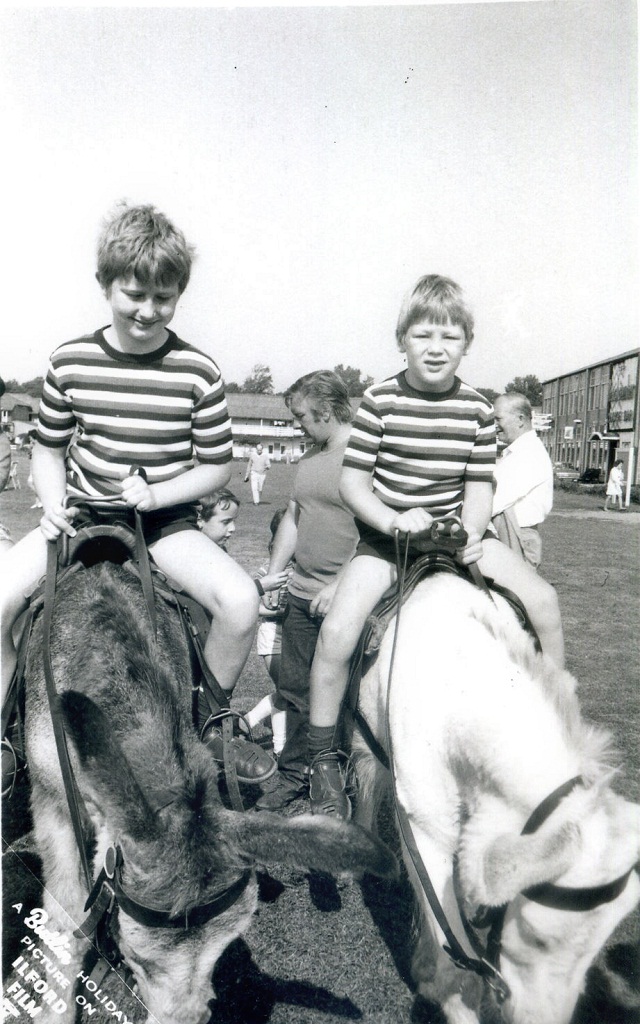 Andrew and I on horses - Butlins Holiday Camp, Minehead, Somerset 1972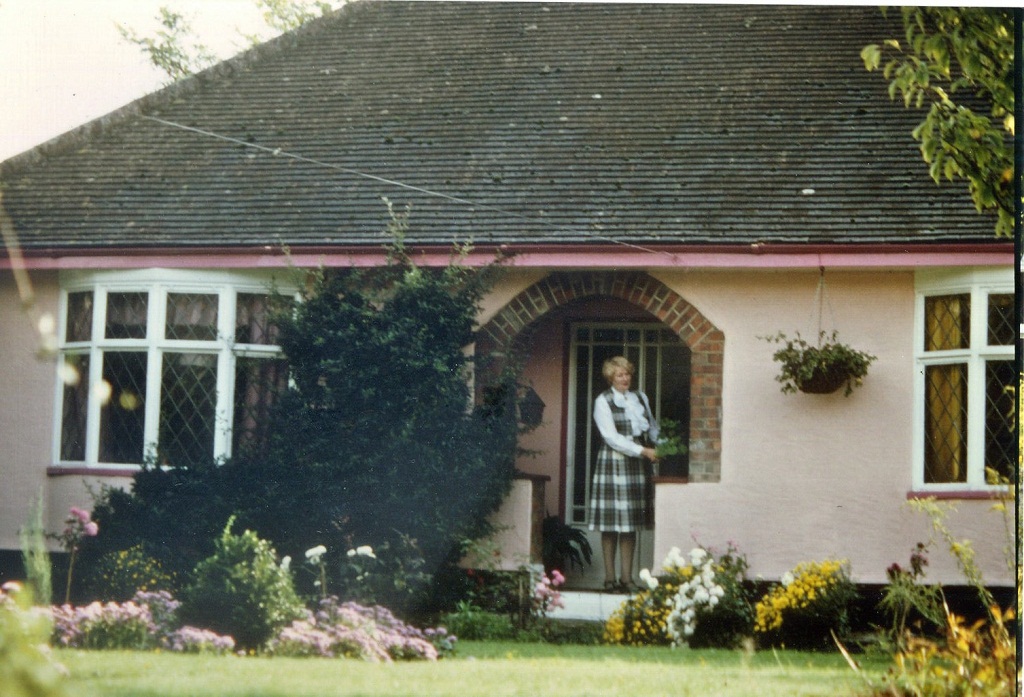 Mum and her Geranium, Lowlands, Wimborne, Dorset
Check out Google Street View, to see the lovely Garfield ears that got added to the roof after we left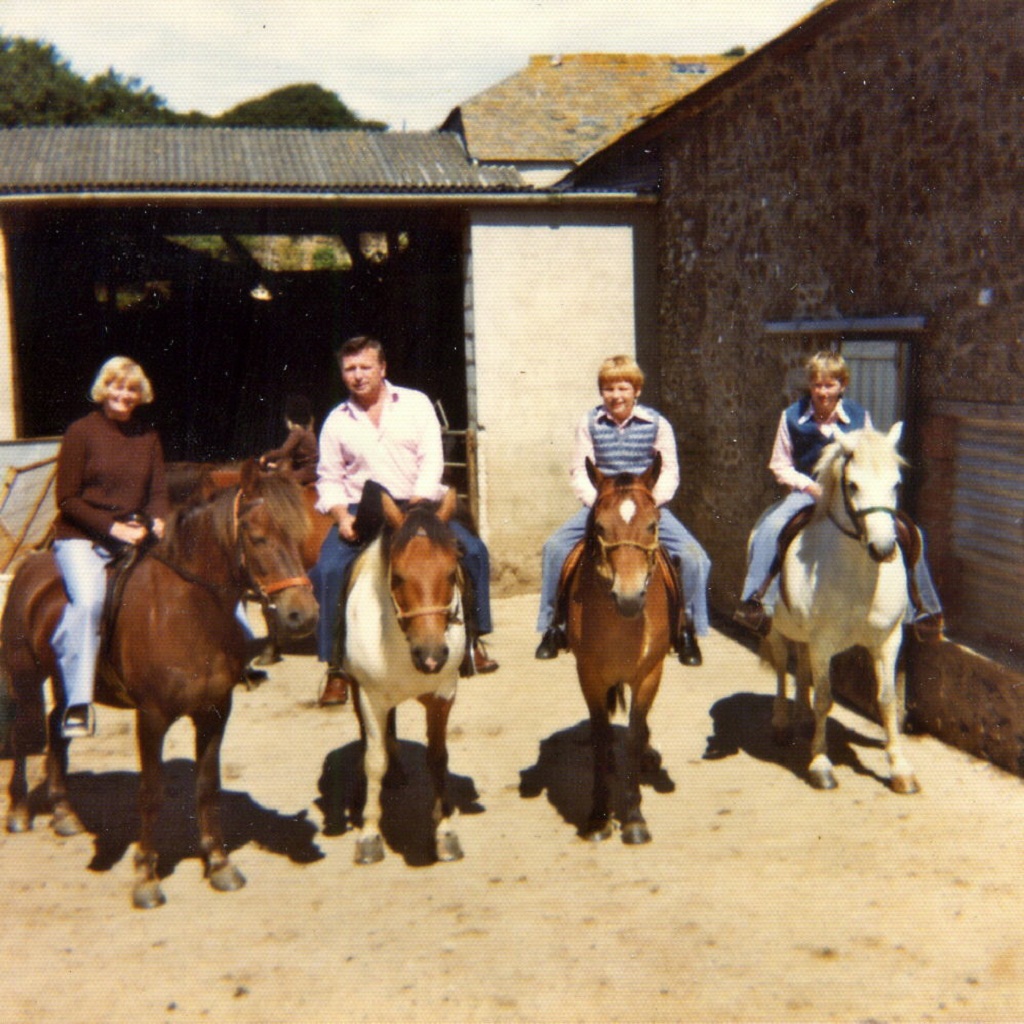 Widecombe Bay, Devon - The family on horses - 1974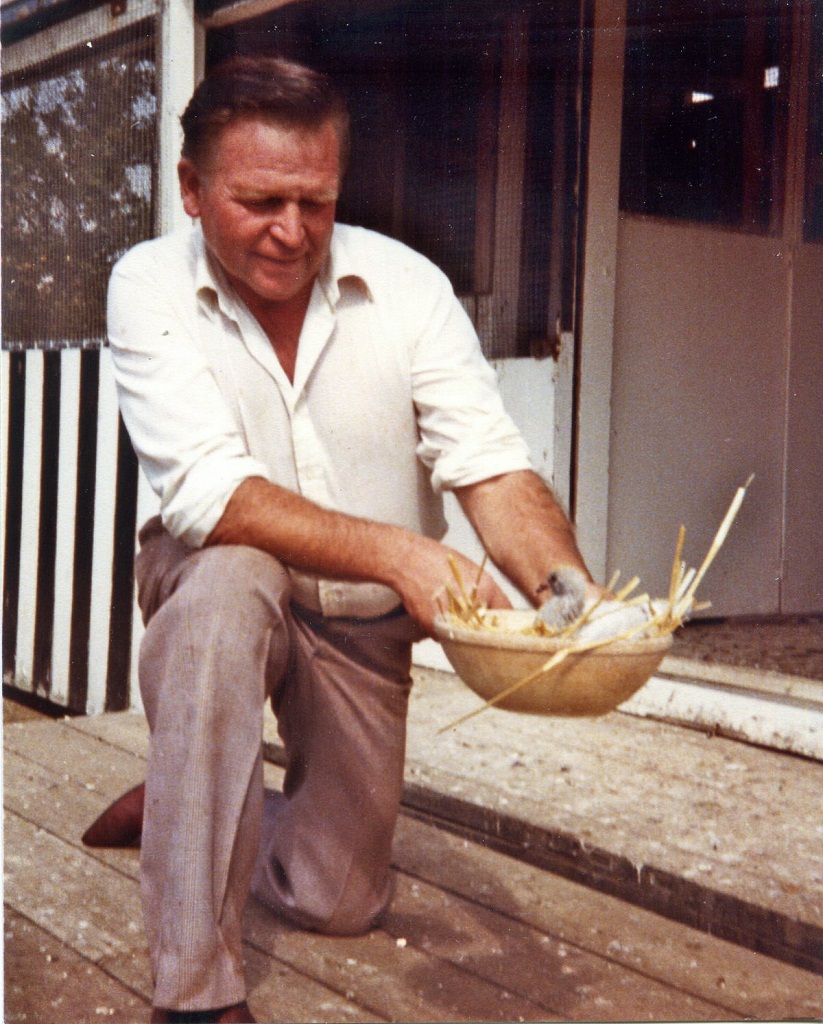 Dad with his prize Busschaert racing pigeons - 1975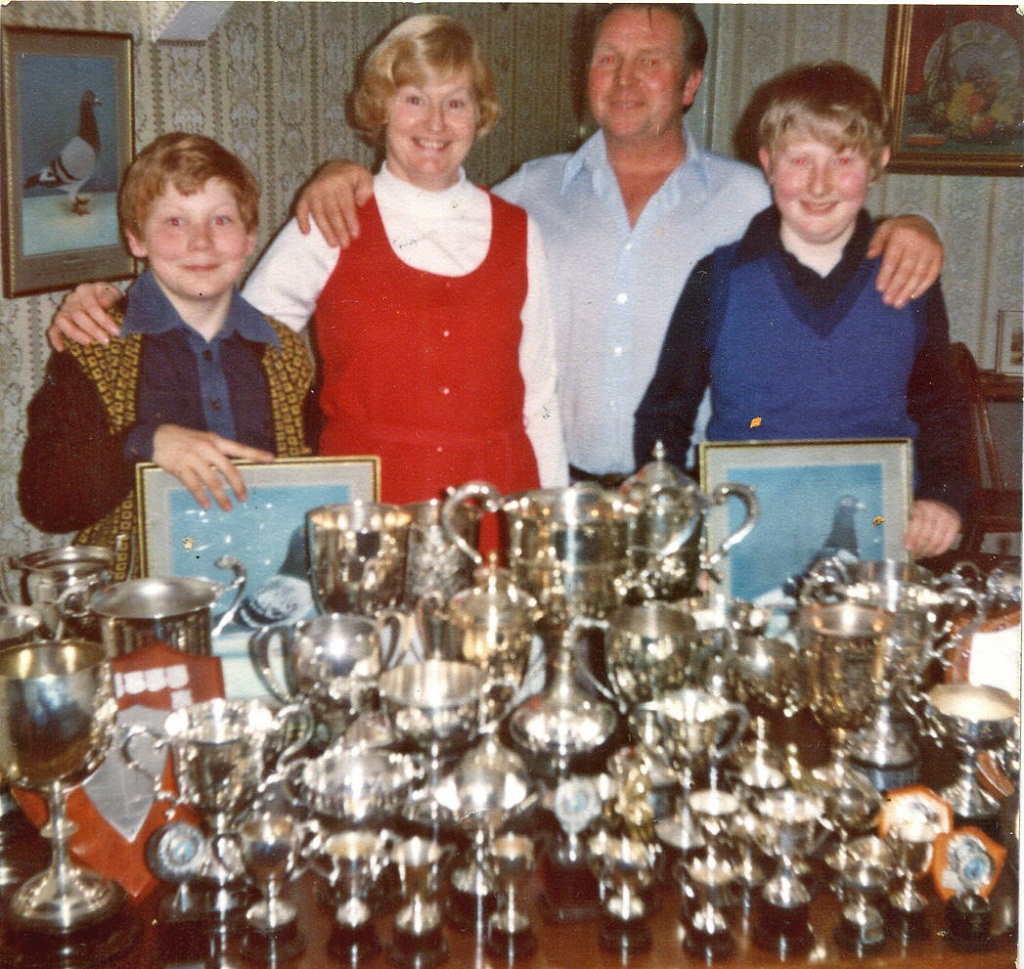 The family surrounded by racing trophies - 1975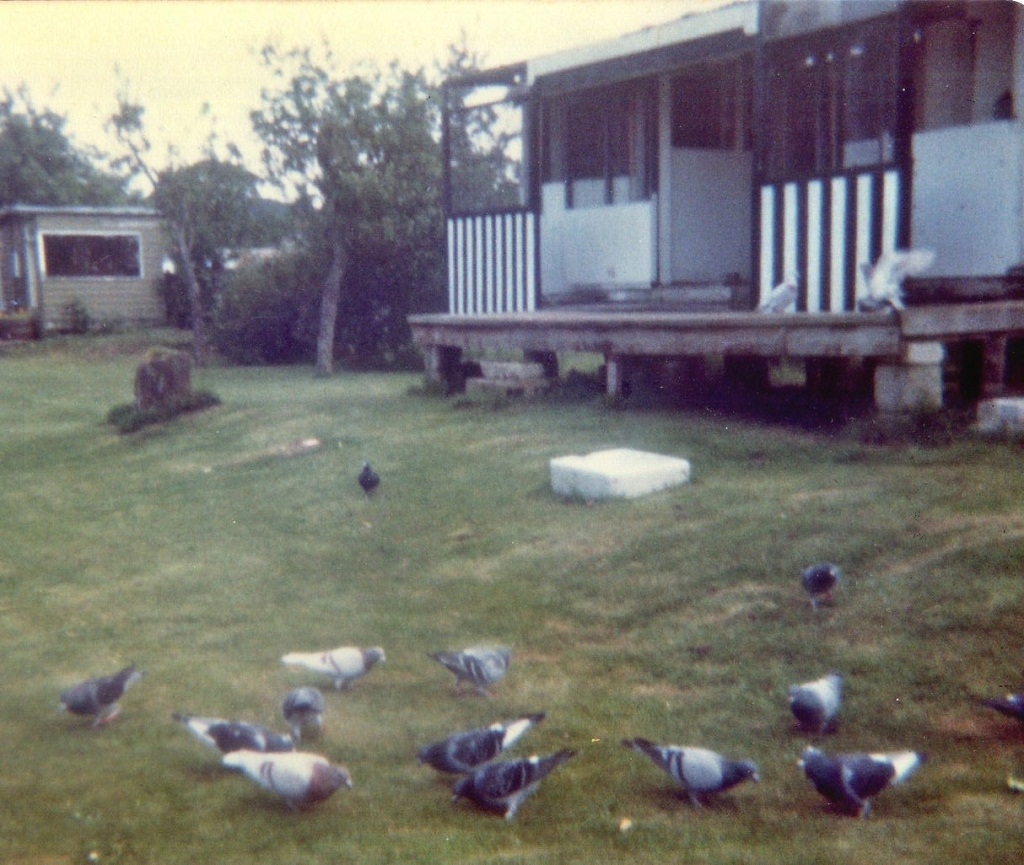 Lowlands Lofts 1975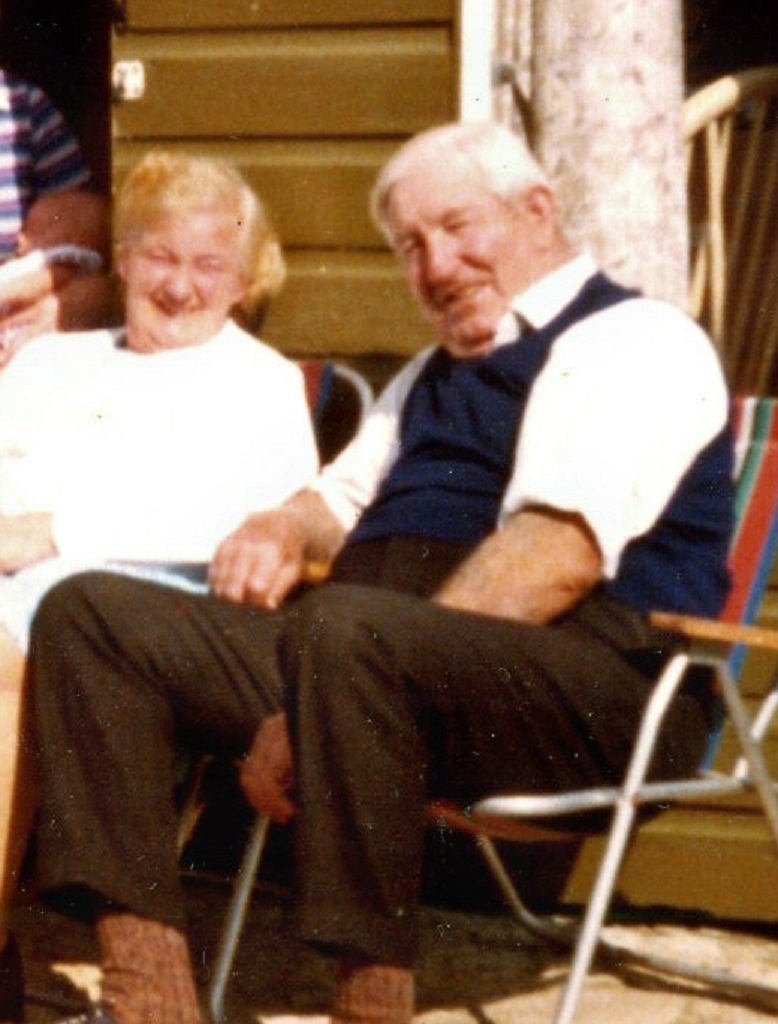 Grandad and Grandma Furzey 1975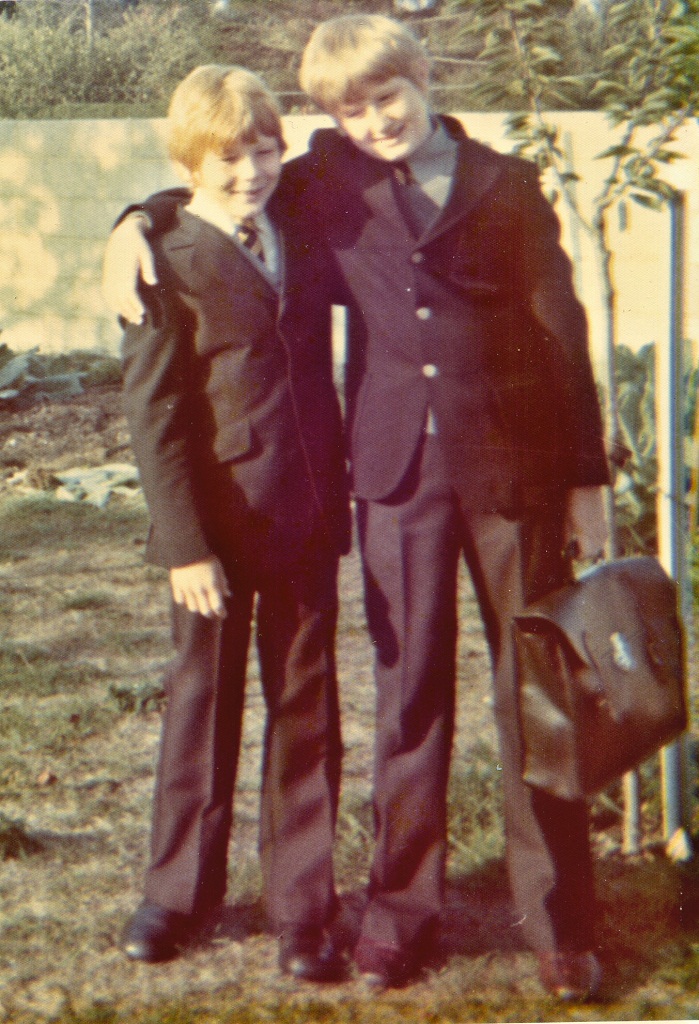 Andrew and I when he started Allenbourn Middle SchoolSept 1976 - First Morning about 8:30am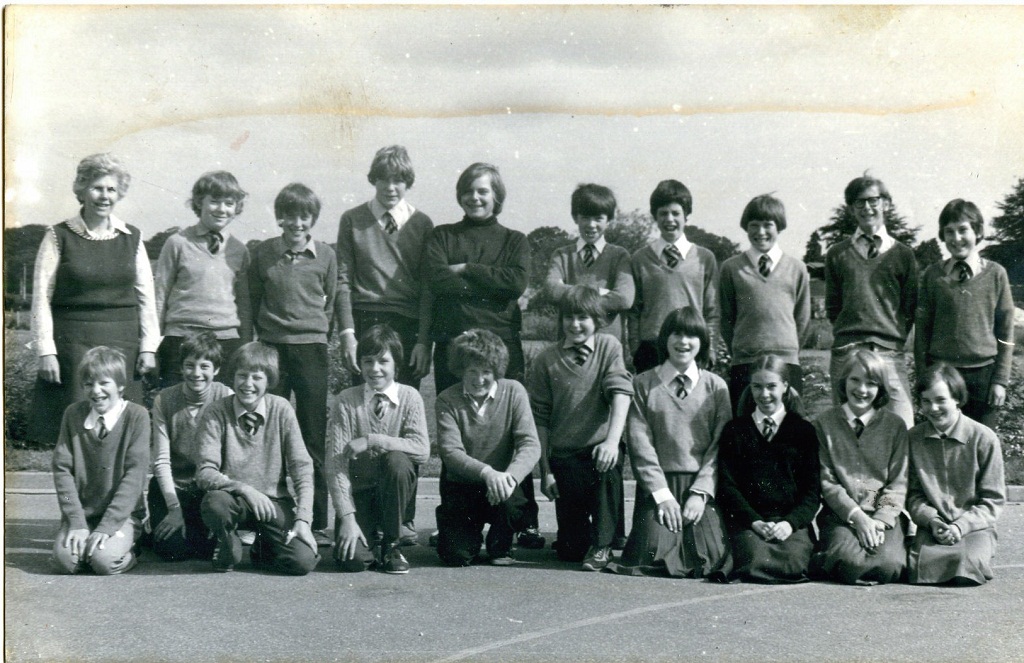 Andrews school picture - he is in back row tallest one there


The 1980's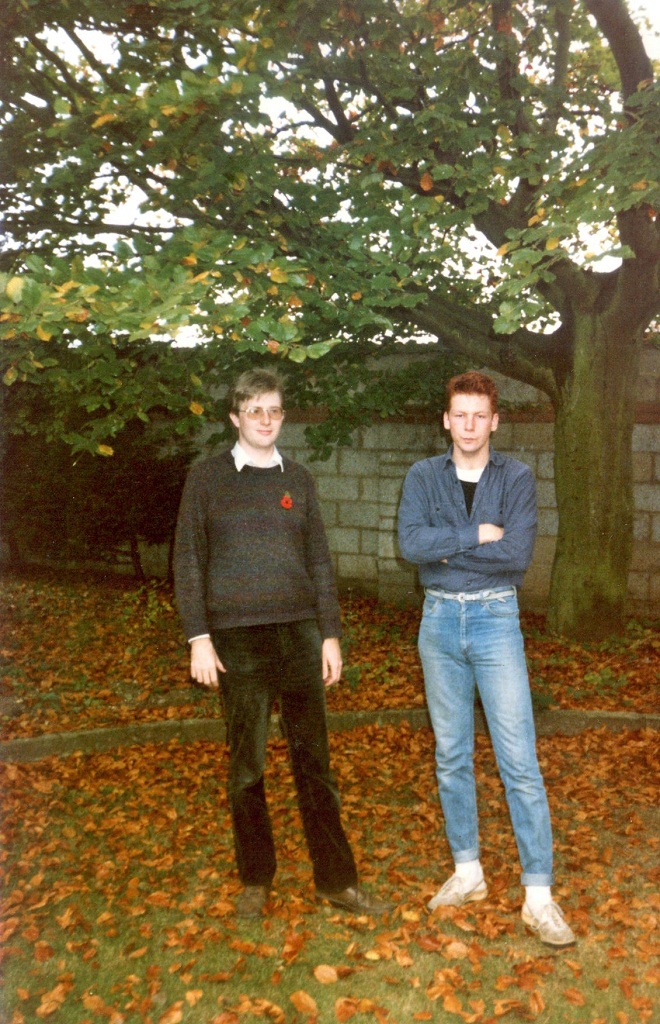 Andrew and I under the beech tree at Lowlands 1981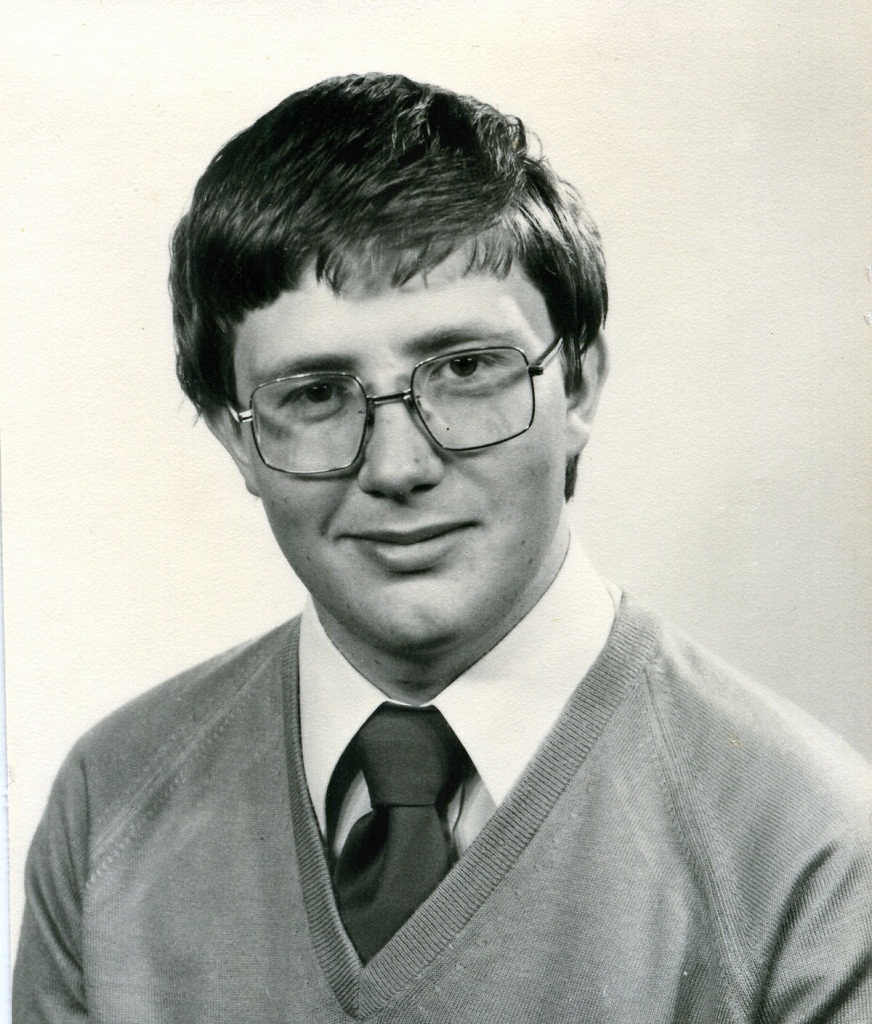 My University Admission picture 1982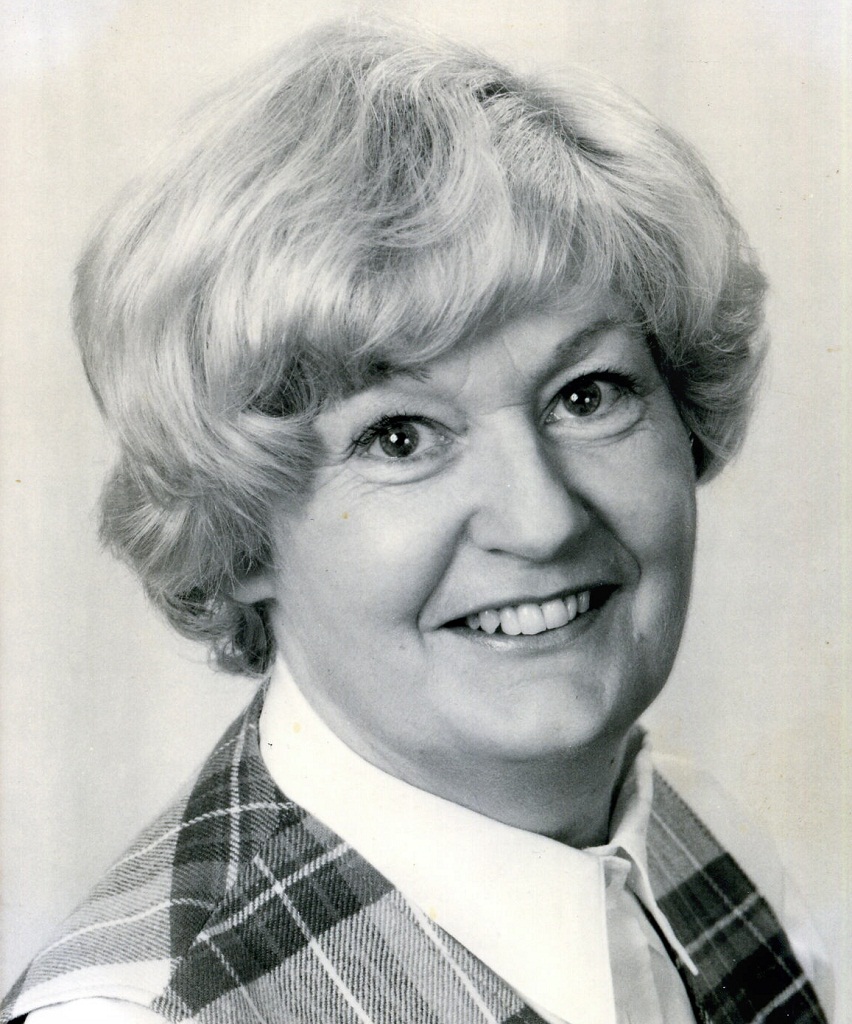 Mother's Election Picture for Wimborne District Council in 1983
Mother served with Don Wallace representing Colehill
Amazingly enough he is still there.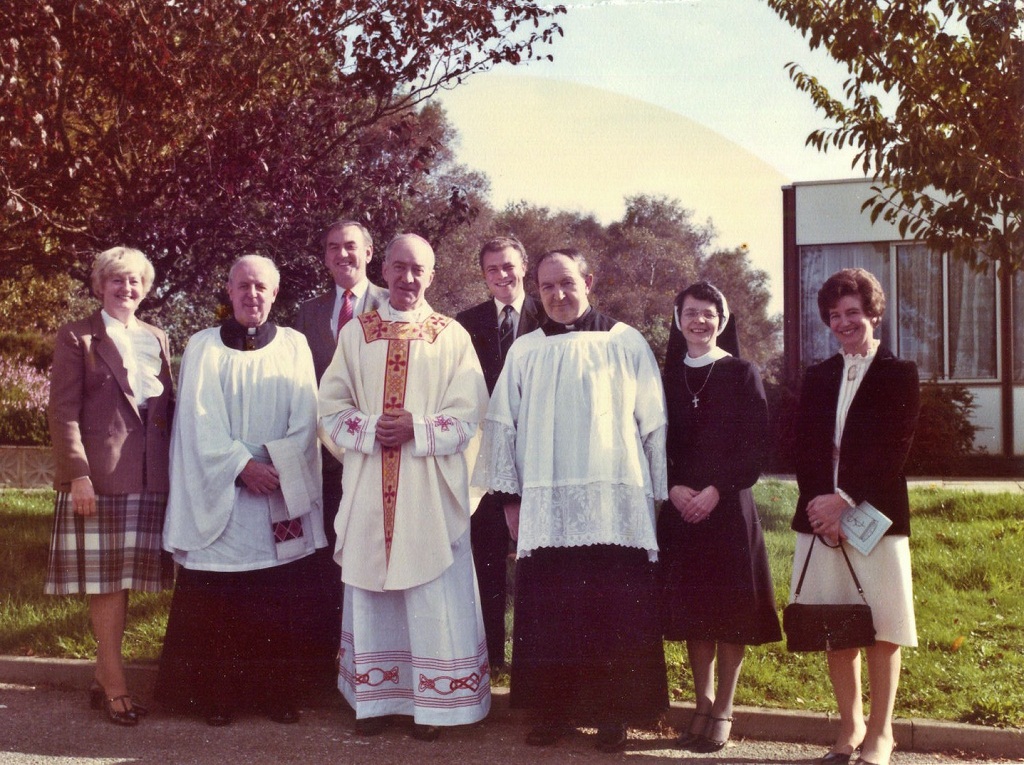 Mother as Governor of St Catherine's Catholic School representing Council 1984?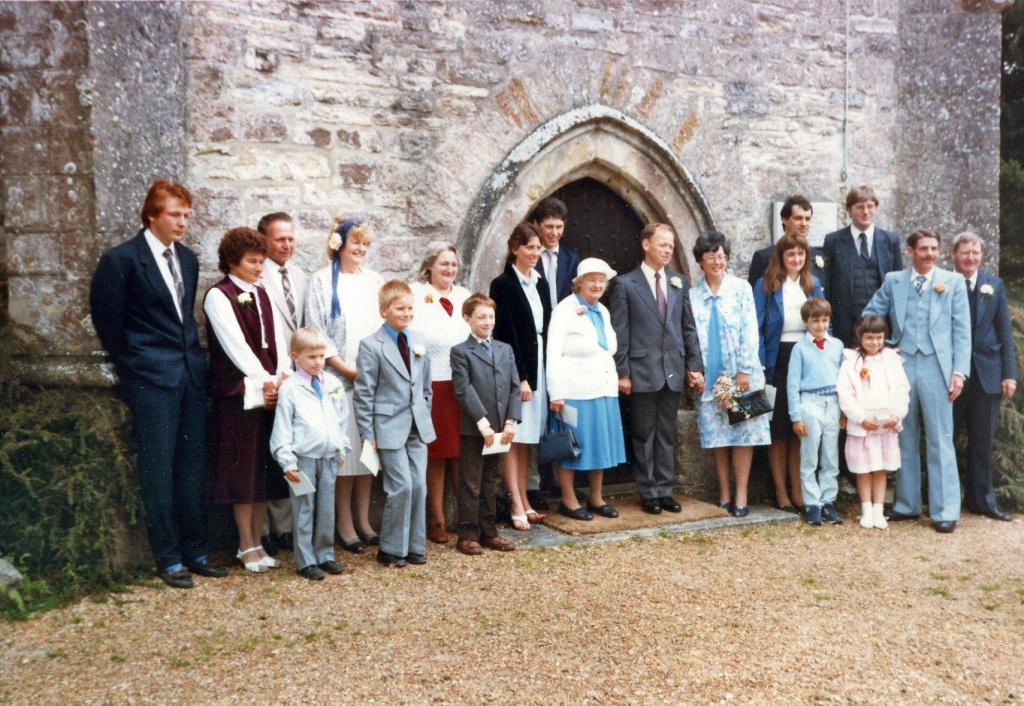 Uncle Ken's wedding along Front, Adrian, David, Colin, Grandma, Ken, Slyvia (Ken's Wife),
Josephine & family, Paddy and Joe. Behind Grandma Susan (John's daughter) and husband Colin. Uplyme Church, Devon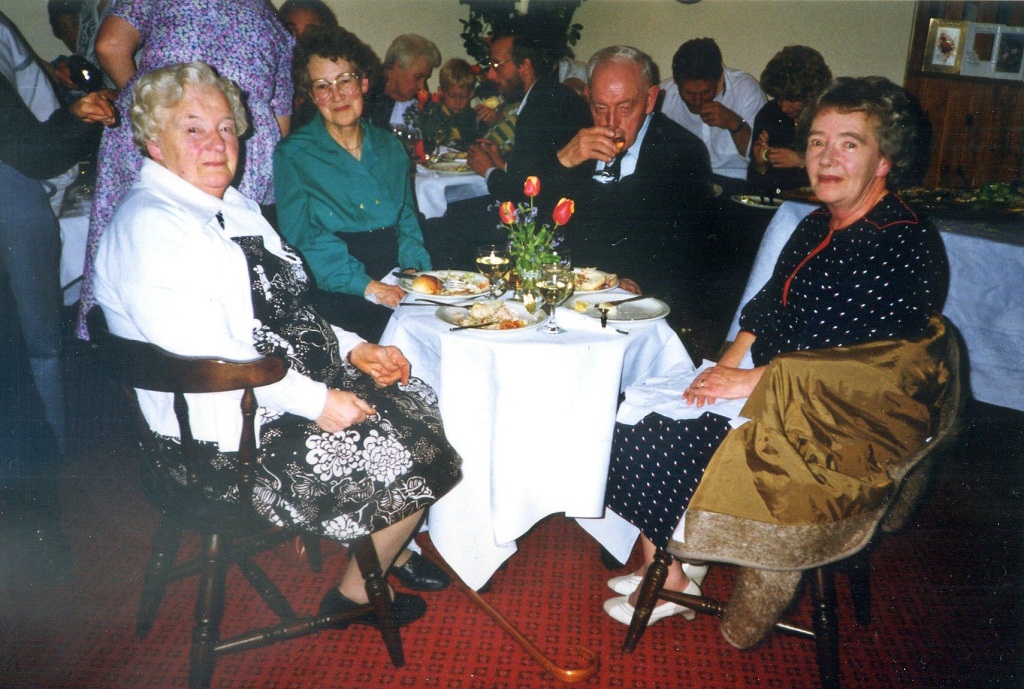 Grandma, Aunt Bet, Uncle Bert & Friend having dinner in New Forest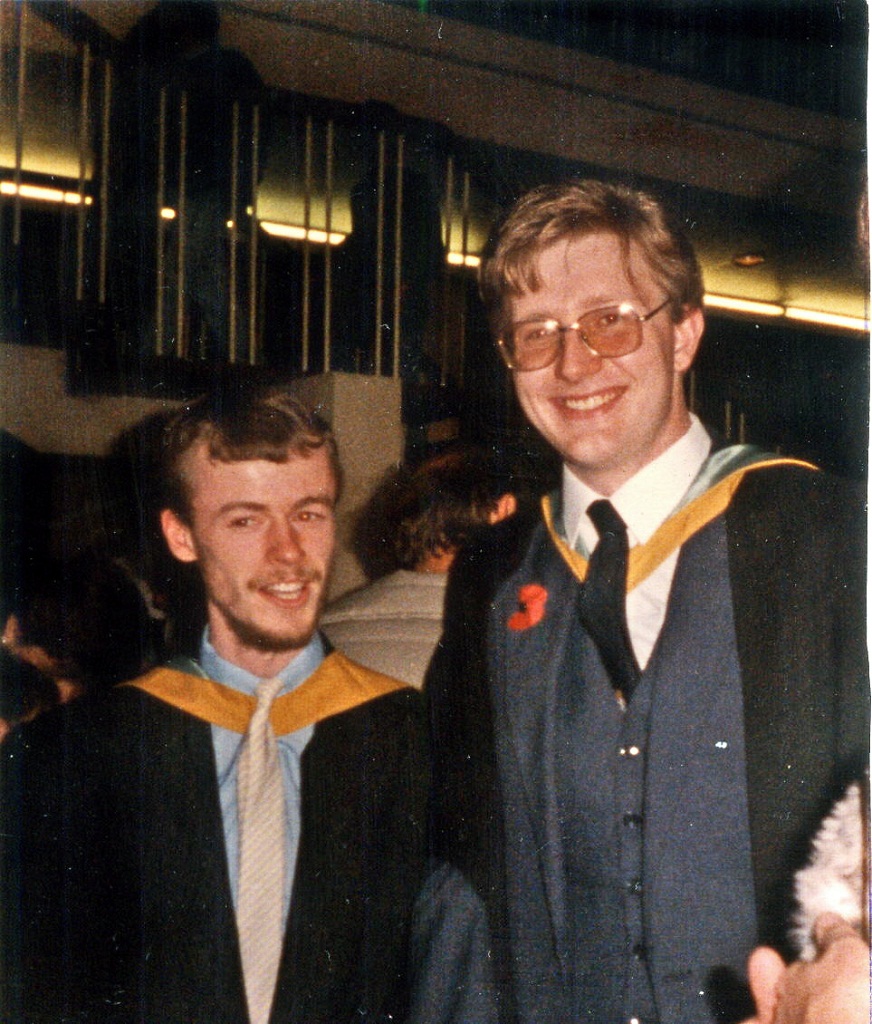 Pete Watts & I - University Graduation - Sunderland, Tyne and Wear 1986


The 1990's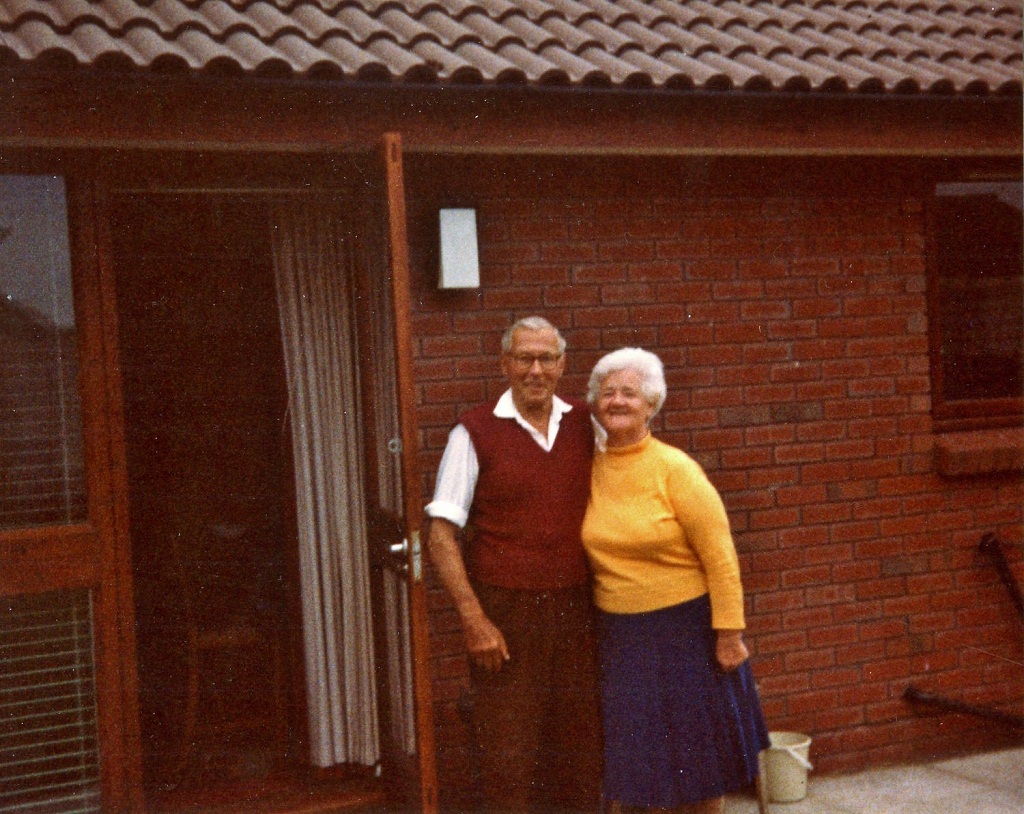 Great Auntie Lil and Great Uncle Cyril - Ferndown, Dorset around 1990?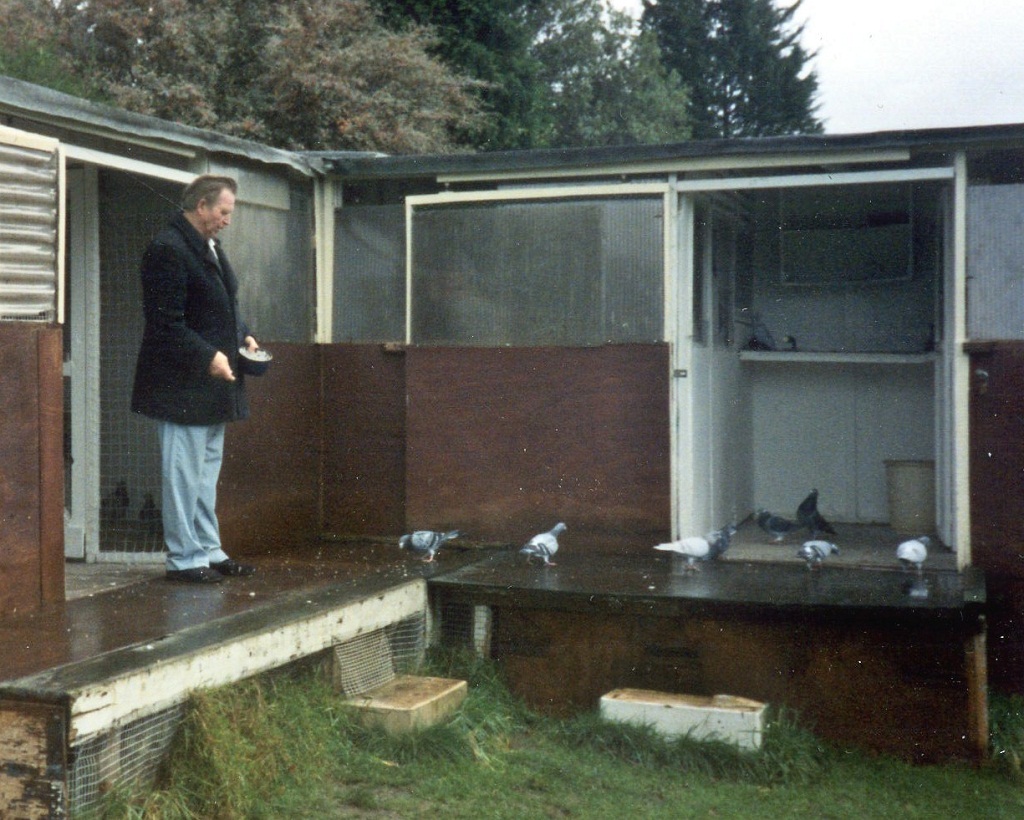 Dad 1991 on pigeon loft, Sunnymead, Colway Lane, Lyme Regis, Dorset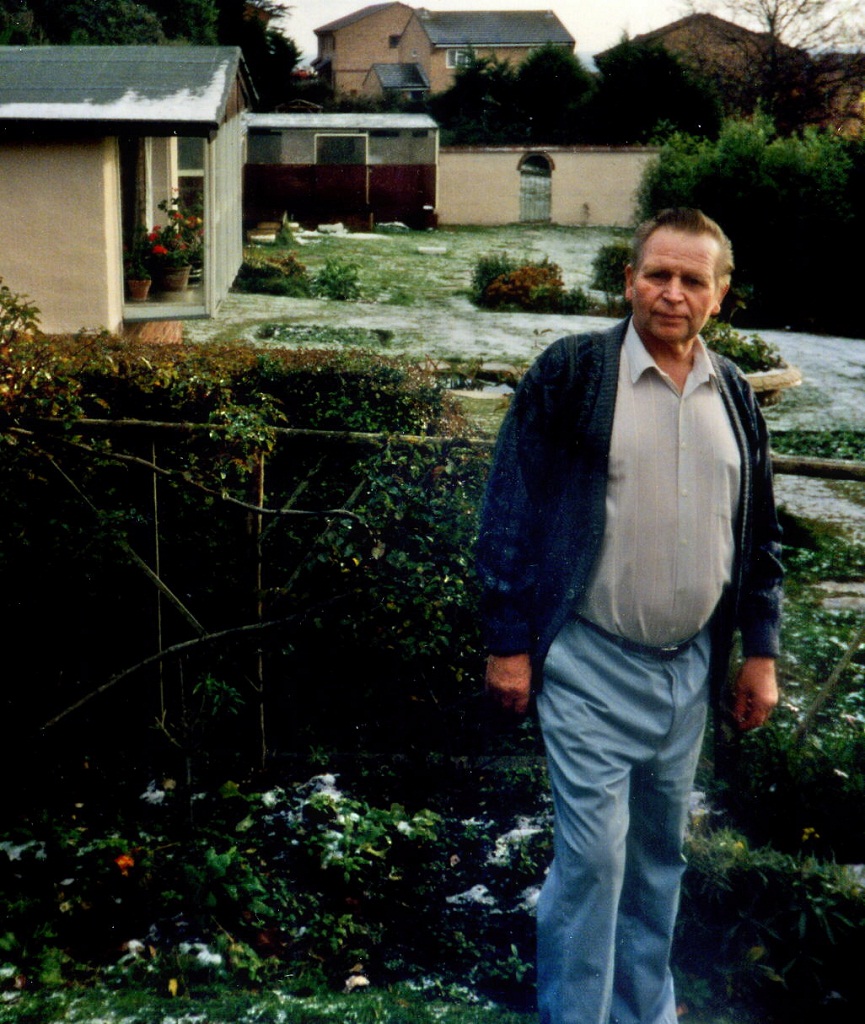 Dad 1991 just after Christmas - about four months before he died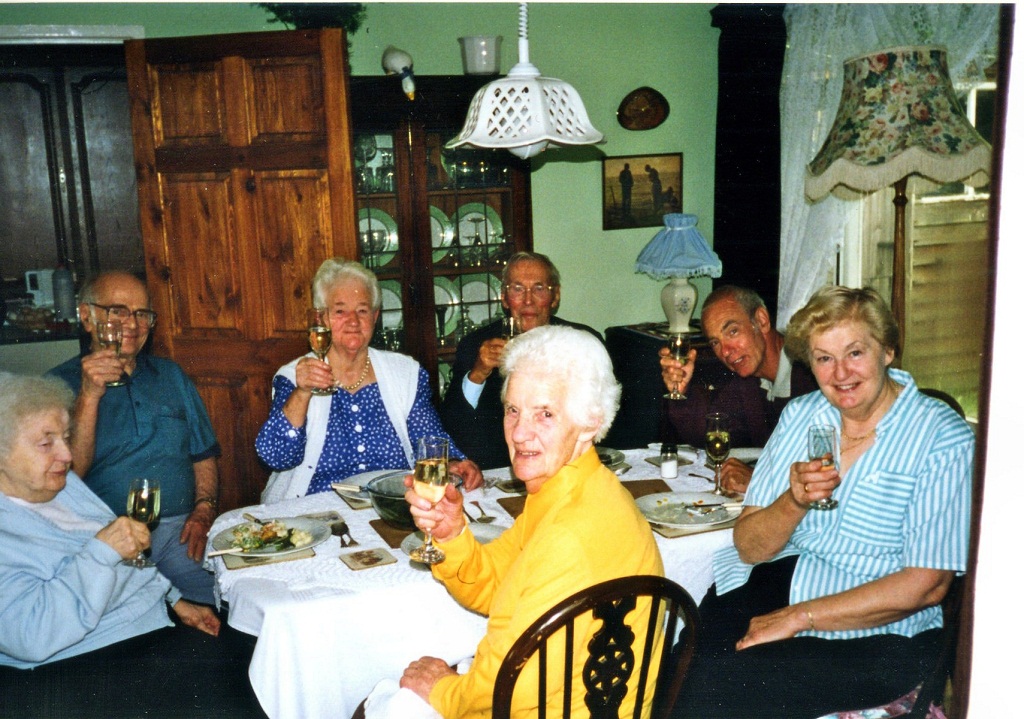 Dinner party - Behind mum is Second Cousin Richard (Great Uncle Bert Norman's son) also there
Grandma Furzey, Gerry, Aunt Lil, Uncle Cyril and Aunt Phil in foreground at Malish, Kilmington, Devon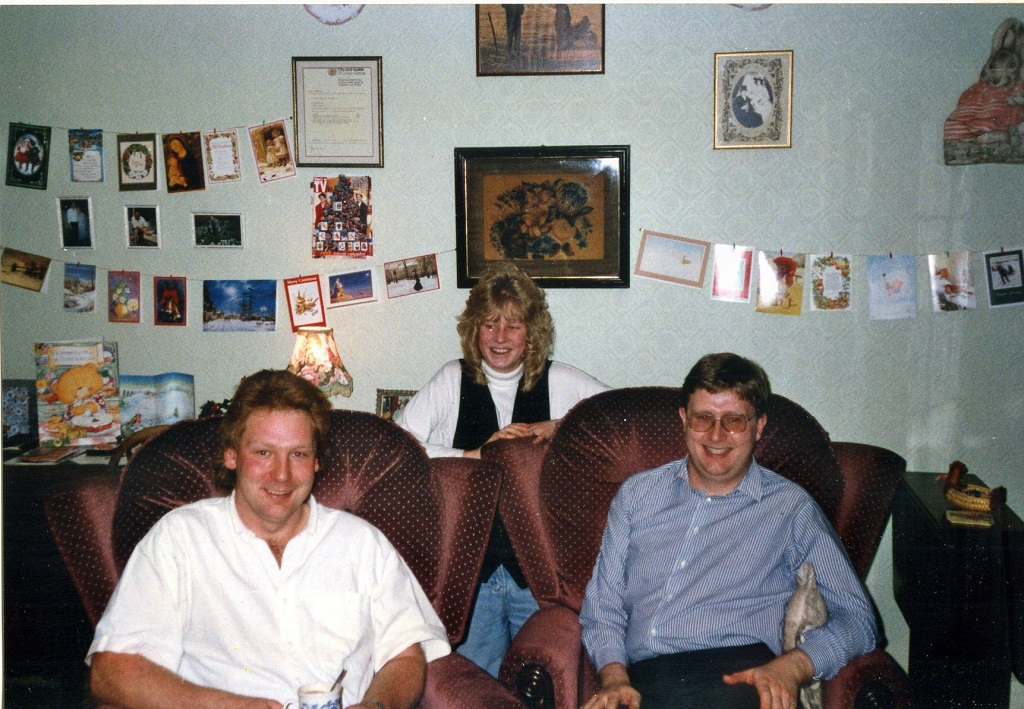 Andy, Liz and I in Kilmington


The New Century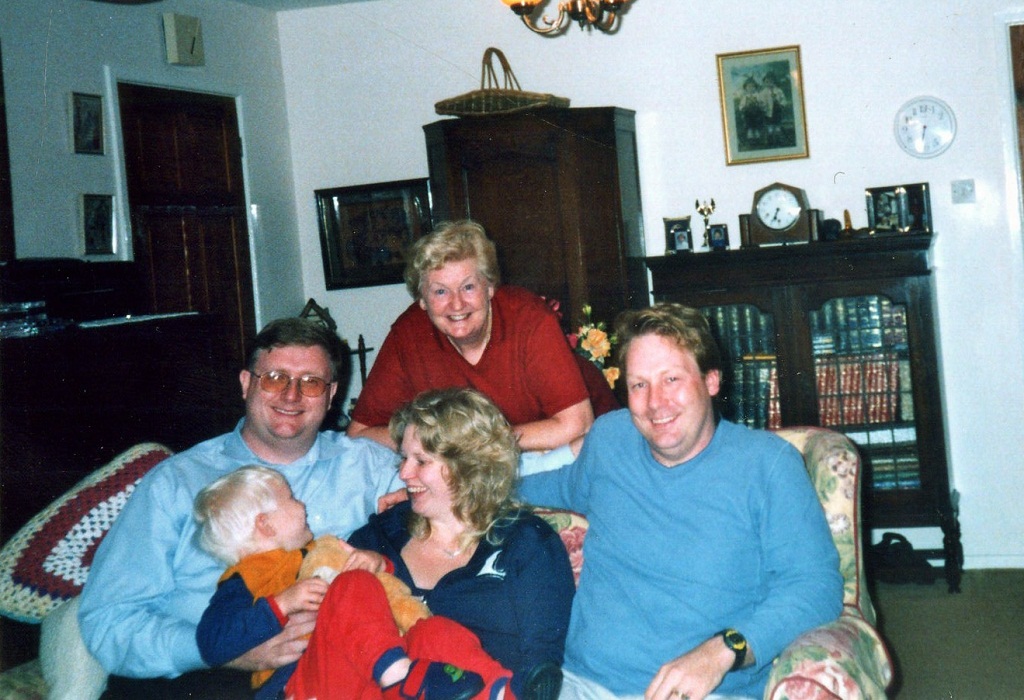 Me, Josh, Mum, Liz and Andy - Malish, Kilmington, Devon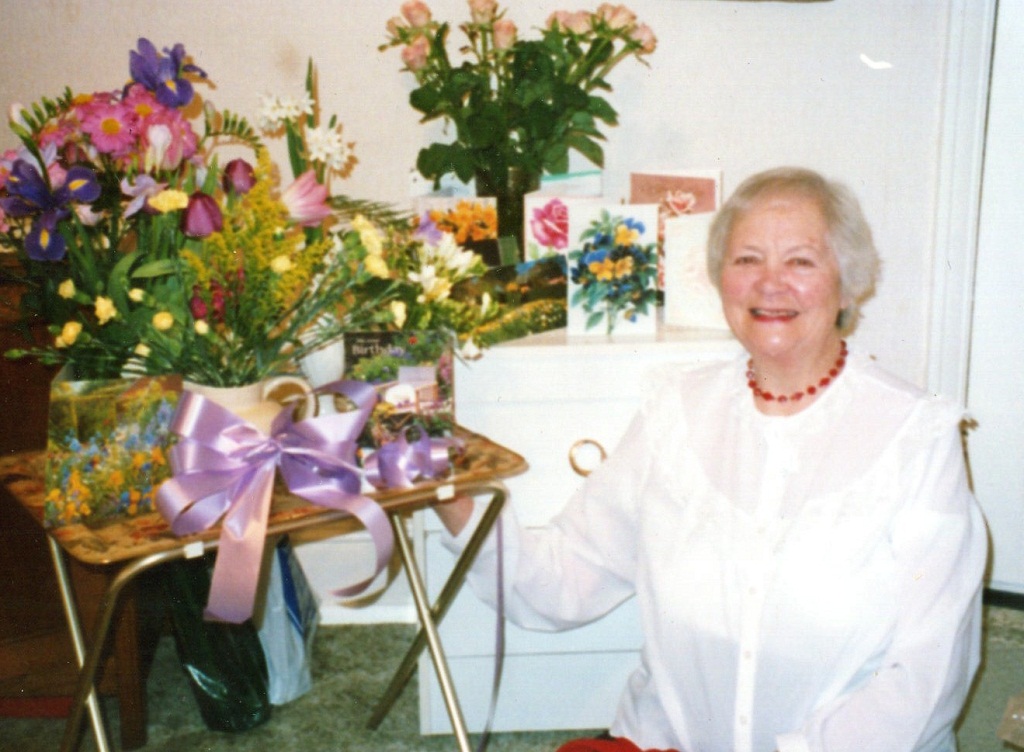 Auntie Nora Greenwood - 80th Birthday - 2002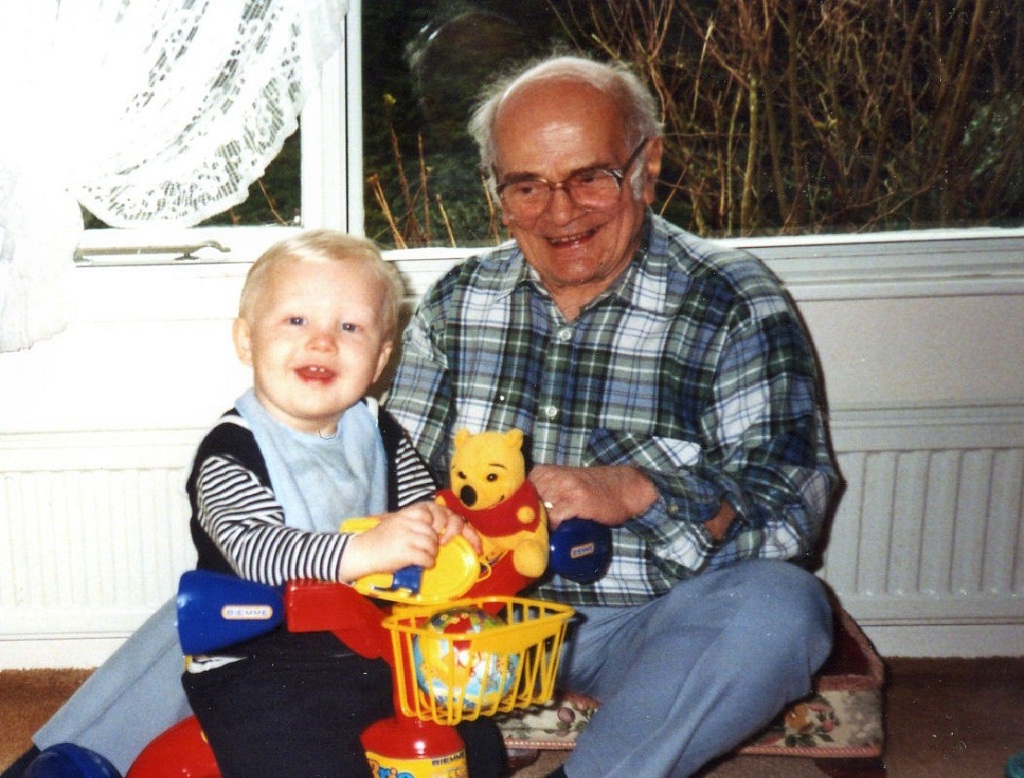 Joshua and Gerry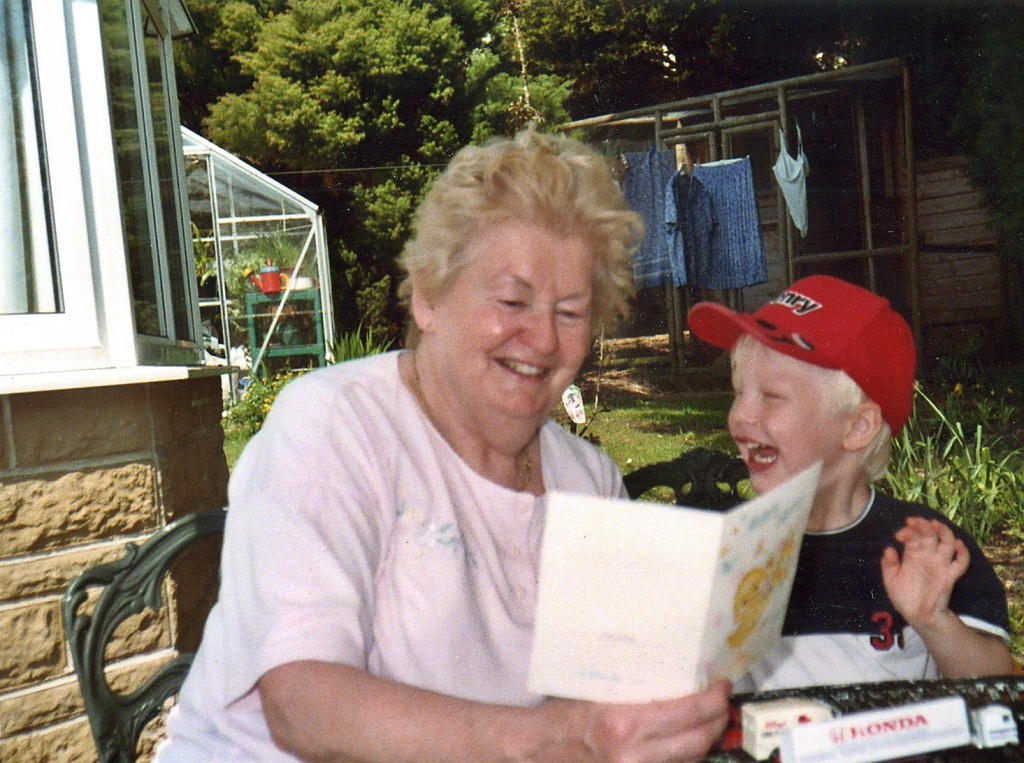 Joshua and Mum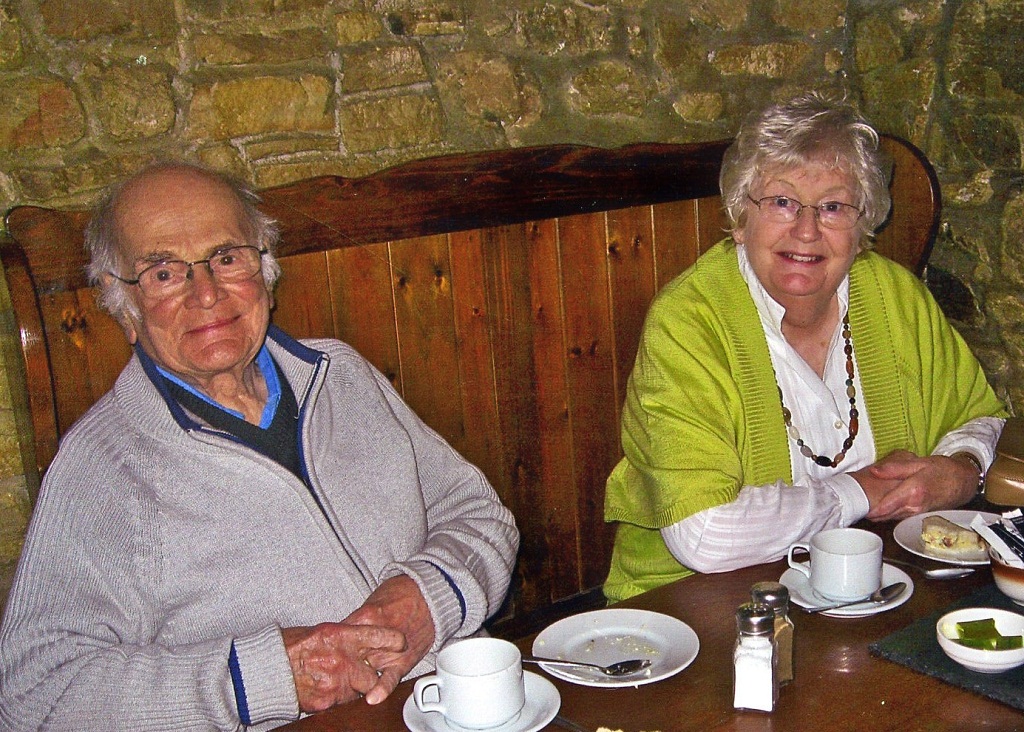 Mum and Gerry


---
(c) 2011 judyanddan.com - last updated November 19th 2011